- Za'a sanya ido kan zabukan badi ne saboda kada ayi tashin hankali ko magudi
- A al'adar duniya dole ne azo daga kasashen waje a kalli yadda ake shiri da kuma gudanar da zabuka kafin a yadda sun inganta
- Ana yawan samun kashe-kashe da magudi a zabukan kasashen Afirka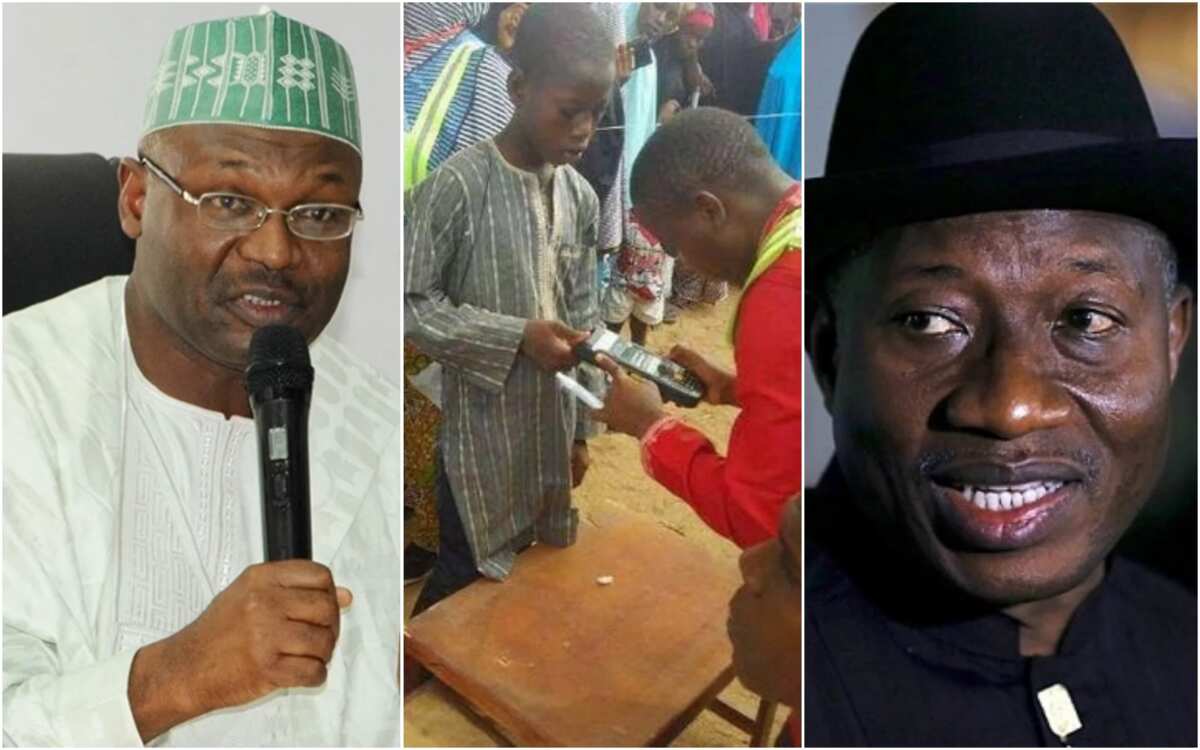 A yunkurin tabbatar da yanda zaben shekara mai zuwa zai kasance, international Republican Institute da National Democratic Institute zasu turo jami'an su domin duba yanayin shirye shiryen zaben da za'ayi a watan Fabrairu na shekarar 2019.
Takardar da kungiyoyin suka tura Abuja, tace kungiyoyin zasu kawo ziyarar ne daga ranar 12 zuwa 20 ga watan yuli, 2018.
Jami'an zasu hadu da hukumar zabe mai zaman kanta ta kasa, jam'iyyun siyasa da sauran masu ruwa da tsaki a Abuja domin duba shirye shiryen zaben da ake so ayi cikin kwanciyar hankali da lumana a kasar.
Jami'an zasu duba yanda za'a gudanar da zaben gwamnan jihar Ekiti da za'ayi a ranar 14 ga watan yuli.
Dr. Pauline Baker, shugabar Emeritus of the Fund for Peace (USA) ce zata jagoranci jami'an.
"Zaben 2015 na Najeriya ya nuna cigaban damokaradiyya na kasar " inji Dr. Baker.
"Wani jerin zabe cikin kwanciyar hankali da lumana da za'a gudanar a 2019 zai kara nuna ribar damokaradiyya da Najeriya taci."
DUBA WANNAN: Tsakanin NYSC da Minsitar kudi, an zo wurin
Dr. Baker sananniyar kuma kwararriya a siyasar Najeriya. Tayi shekaru 11 a Najeriya, inda ta koyar da kimiyyar siyasa a jami'ar Legas na tsawon shekara 7.
Tayi aiki a matsayin mai lura da zabe a zabuka biyar da aka gudanar a Najeriya tun samuwar damokaradiyya a 1999.
Jami'an zasu hada da Lauren Blanchard, kwararre a lamuran Afirka, Christopher Fomunyoh daga kasar kamaru, Jan Surotchak daga USA da Terry Tselane daga South Africa.
Latsa wannan domin samun labarai a wayar ku ta hannu: https://play.google.com/store/apps/details?id=com.naij.hausa&hl=en
Ku biyo mu a shafukanmu na dandalin sada zumunta:
Facebook: https://facebook.com/naijcomhausa
Twitter: https://twitter.com/naijcomhausa
Idan kuna da wata shawara ko bukatar bamu labari,
Tuntube mu a: labaranhausa@corp.legit.ng
Source: Hausa.legit.ng