Cocin THE Christ Chosen Church of God ta nisanta kanta daga dakataccen fasto dinta, Ngbeken Elvis wanda aka rahoto cewa an kama shi ajan mutuwar wata mata mai shekaru 38 uwar yara hudu a karamar hukumar Egor dake jihar Edo.
An tattaro cewa Elvis na iuya fuskantar Karin tuhume-tuhume saboda yaki cike sharudan da cocin ta bashi na sasantawa da matarsa domin ya samu a sake duba ga dakatarwan da aka yi masa.
An tattaro cewa an kama faston ne bayan wata mata mai suna Mama Sarah ta mutu yayinda take kokarin zubar da cikin da yayi mata a yayinda suke soyayya da aure a kanta.
Anyi zargin cewa faston na soyayya da marigayiyar cikin sirri tsawon watanni da dama yayinda mijin matar ke kasar waje.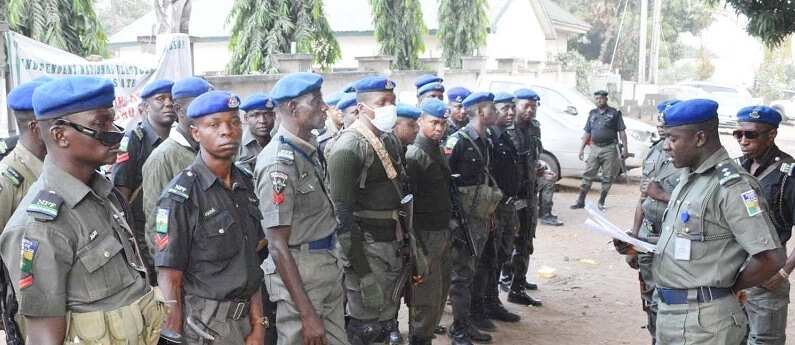 Faston ya fadawa fusatattun matasa da suka mamaye shi cewa soyayyarsu ya fara ne lokacin da marigayiyar tayi masa masauki a gidanta.
KU KARANTA KUMA: Kuma dai, masu zanga-zanga sun kunyata Kwankwaso sunyi masa ihun 'Sai Buhari' a filin jirgi (bidiyo)
Sannan ya karyata cewar mutuwarta na da alaka da asiri.
Kakakin yan sandan jihar, Mista Chidi Nwabuzor ya bayyana cewa basu da masaniya akan lamarin tukuna.
Latsa wannan domin samun labarai a wayar ku ta hannu: https://play.google.com/store/apps/details?id=com.naij.hausa&hl=en
Ku biyo mu a shafukanmu na dandalin sada zumunta:
Facebook: https://facebook.com/naijcomhausa
Twitter: https://twitter.com/naijcomhausa
Idan kuna da wata shawara ko bukatar bamu labari, Tuntube mu a: labaranhausa@corp.legit.ng
Source: Hausa.legit.ng