Daya daga cikin jiga-jigan jam'iyyar adawa a Najeriya ta Peoples Democratic Party, PDP daga jihar Jigawa dake zaman tsohon minista a gwamnatin Marigayi Ummaru Musa Yar'adua ya ce jam'iyyar su tamkar aljanna ce a siyasar Najeriya.
Ambasada Ibrahim Kazaure yayi wannan kalamin ne a lokacin da yake zantawa da wakilin majiyar mu ta BBC Hausa jim kadan bayan da jam'iyyu kusan 20 suka rattaba hannu akan yarjejeniyar kulla kawancen kada Buhari a zaben 2019.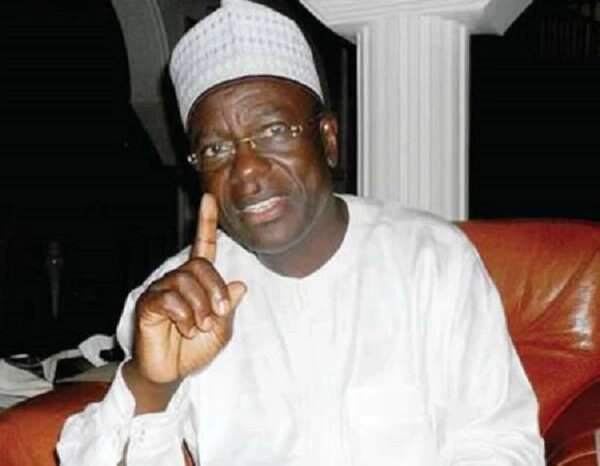 KU KARANTA: Wani hazikin matashi dan arewa ya samu mukami a Babban bankin duniya
Legit.ng ta samu cewa Ambasada Ibrahim ya kuma kara da cewa mulkin Shugaba Buhari ba abun da ya kawo wa kasar nan sai bakin talauci tare da jefa talakawa cikin halin kaka-nika-yi.
"idan 'yan Najeriya suna so su samu arziki da wadata, to su kori Buhari," in ji shi.
Sai dai kuma ya shawarci yan Najeriya da su baiwa hadakar tasu dukkanin cikakkengoyon baya domin a samu a kawar da gwamnatin nan ta Shugaba Buhari a zaben mai zuwa domin a cewar sa idan har ya zarce to shekara mai zuwa kamar yanzu ma kasar na iya tarwatsewa.
Latsa wannan domin samun labarai a wayar ku ta hannu: https://play.google.com/store/apps/details?id=com.naij.hausa&hl=en
Ku biyo mu a shafukanmu na dandalin sada zumunta:
Facebook: https://facebook.com/naijcomhausa
Twitter: https://twitter.com/naijcomhausa
Idan kuna da wata shawara ko bukatar bamu labari,
Tuntube mu a: labaranhausa@corp.legit.ng
Source: Hausa.legit.ng