- Har yanzu dai batun sauya sheka zuwa wata jam'iyya na daukar hankali
- Shugaban APC yayi wasu kalamai masu kama da gugar zana ga wadanda suka fice da ma masu shirin ficewa daga jam'iyyar
Shugaban jamiyyar APC Adams Oshiomhole ya bayyana cewa dukkanin masu shirin barin jamiyyar na a matsayin 'yan cirani ne, kuma marasa akidar taimakon al'umma sai bukatar kansu.
Ya kara da cewa duk wadanda suke da tabbataccen korafi to babu shakka ba za su taba ficewa daga Jamiyyar ta APC ba.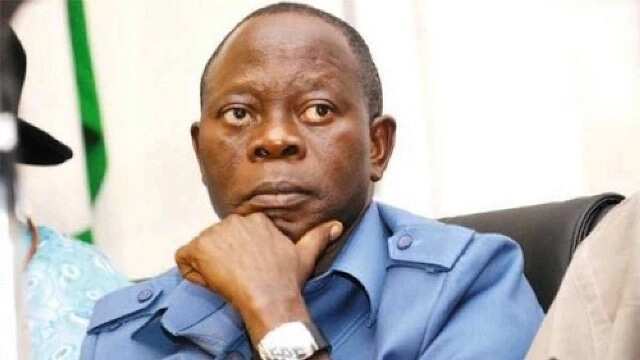 Ya kuma tofa albarkacin bakinsa akan gamayyar da jamiyyar PDP ta yi tare da sauran jam'iyyu.
"Hadakar da jamiyyar PDP ta yi da sauran jam'iyyu ba wani abu bane, illa alamun rashin nasara daga jam'iyyun adawa, wanda ba za su yi nasara ba" in ji Adams Oshiomhole.
Ya ce babu shakka jamiyyar APC za ta yi nasara a zaben gwamna da za'a yi ranar Asabar din nan, a jihar Ekiti.
KU KARANTA: Kotu ta bayar da umarin garkame shuwagabannin jam'iyyar PDP 2 a gidan kurkuku
Da ya juyo akan 'yan sabuwar APC mai lakabin R-APC kuwa, tsohon gwamnan jihar ta Edo ya ce za su yi dukkanin abin da ya dace ga wadanda su ke da tabbataccen korafi, domin tabbatar da adalci a tsakaninsu.
Shugaban jamiyyar ta APC ya bayyana hakan ne a lokacin da ya ke rantsar da nadaddun yan kwamitin zartarwa na jamiyyar ta APC.
A karshe kuma ya tabbatar da cewa dukkanin wani dan jam'iyyar PDP mai rike da wani mukami, to babu shakka za su sallame shi daga kan wannan mukamin.
Latsa wannan domin samun sabuwar manhajar labarai ta Legit.ng Hausa a wayar ku ta hannu:
https://play.google.com/store/apps/details?id=com.naij.hausa&hl=en
Ku biyo mu a shafukanmu na dandalin sada zumunta:
Facebook: https://facebook.com/naijcomhausa
Twitter: https://twitter.com/naijcomhausa
Idan kuna da wata shawara ko bukatar bamu labari, Tuntube mu a: labaranhausa@corp.legit.ng
Source: Hausa.legit.ng