Kusan kimanin kwanaki kadan da turgudewar Gwamnan jihar Kogi Gwamna Yahaya Bello yayin da yake kokarin sauka daga mota, a jiya kuma shugaban ma'aikatan sa, mata da kuma dan sa suma wani hatsarin ya rutsa da su.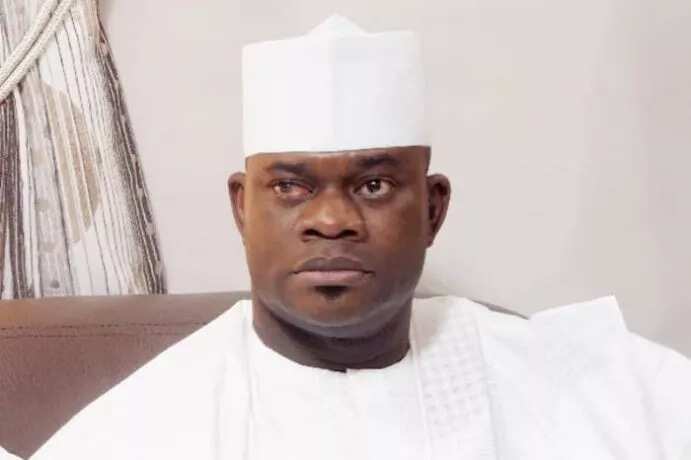 KU KARANTA: Jerin barayi: Shugaban PDP ya maka Lai Mohammed kotu
Mun samu dai cewa hatsarin ya rutsa da iyalan na sa ne a kan hanyar su ta Abuja zuwa Lokoja inda aka ruwaito cewa motar ta kwace ma diriban ne amma kuma cikin ikon Allah ba wanda ya rasa ran sa amma yanzu haka suna asibi domin samun kulawa.
A wani labarin kuma, Hukumar nan ta gwamnatin tarayya da ke da alhakin kula da lafiyar abinci da magunguna a Najeriya watau National Agency for Food and Drug Administration and Control (NAFDAC) ta tabbatar da cewa babu wani kifin roba dake yawo a kasuwannin Najeriya.
Wannan sanarwar dai kamar yadda muka samu ya ta fito ne daga bakin mahukuntan hukumar a yayin wata fira da manema labarai da suka yi a ranar Alhamis din da ta gabata.
Idan ka na da wani shawara ko bukatan bamu labari, tuntube mu a labaranhausa@corp.legit.ng Ku ci gaba da bin mu a Facebook: https://www.facebook.com/naijcomhausa da
Kuma Tuwita: http://twitter.com/naijcomhausa
KU LATSA: Sabuwar hanyar karanta labarain Legit.ng HAUSA
https://play.google.com/store/apps/details?id=com.naij.hausa&hl=en
Source: Hausa.legit.ng