2023: Faston Najeriya ya bayar da bayani kan wanda zai gaji Buhari
- Fasto Joshua Arogun ya yi wasu hasashe game da abubuwan da za su faru ta fuskancin siyasa a kasar nan
- Shugaban addinin ya yi hasashen wanda yake ganin zai gaji Buhari
- Arogun yayi magana game da kawancen siyasa da zai faru gabannin zaben 2023
Babban limamin Cocin Light of the World International Church, Fasto Joshua Arogun, ya yi iƙirarin cewa ya ga wahayi daga Allah game da wanda zai zama shugaban ƙasa bayan wa'adin Muhammadu Buhari ya ƙare a 2023.
A cewar jaridar Vanguard, Arogun yayin wani taron coci a Legas yayi ikirarin cewa wani tsohon gwamna daga yankin kudu maso gabas ne zai gaji Buhari.
KU KARANTA KUMA: Yanzu Yanzu: Fadar shugaban kasa ta bayyana goyon bayanta ga Pantami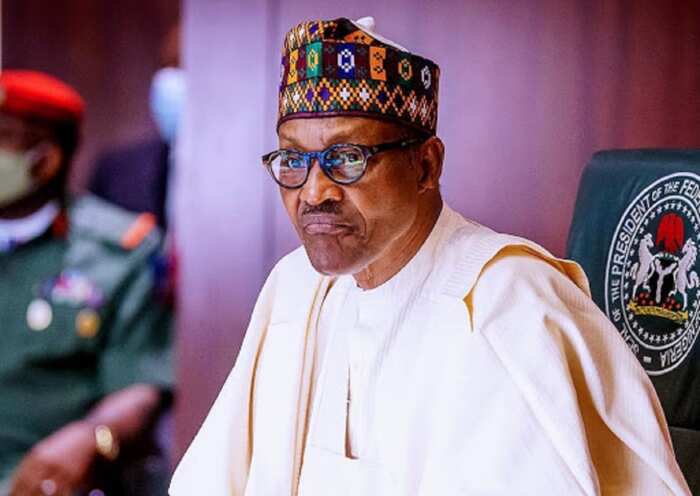 Duk da cewa malamin bai ambaci sunan wani ba, ya bayyana cewa kwanan nan aka saki tsohon gwamnan da yake magana a kai daga kurkuku.
Ya ce:
"Na samu wahayi game da tasirin siyasar Najeriya a babban zabe mai zuwa. Na ga wani mutum a Kurkuku (yanzu an sake shi) wannan mutumin ya kasance tsohon Gwamna daga Kudu maso Gabas yana karbar mulki daga hannun Shugaba Buhari.
''Babu wani abu da mutum zai iya yi game da makomar wani musamman idan Allah ya kaddara. Duk abin da ke faruwa a rayuwa saboda wani dalili ne.''
Faston ya bayyana cewa a wahayin, ya ga kawance tsakanin masu fada aji da kuma duk bangarorin siyasa.
Ya ce Najeriya za ta hada kai fiye da yadda ta taba yi a da.
KU KARANTA KUMA: Pantami: Tsohon jakada Campbell ya magantu, ya bayyana dalilin da ya sa Amurka ta baiwa ministan biza
A wani labarin, Femi Adesina, mai baiwa shugaban kasa Muhammadu Buhari shawara na musamman kan harkokin yada labarai, ya bayar da amsa ga mutanen da har yanzu suke zargin cewa ubangidan na shi yana cikin yanayi na rashin lafiya.
Adesina a shafinsa na Facebook a ranar Alhamis, 22 ga Afrilu, ya ce wannan mummunan matsayi da tunanin ya fito ne daga mutanen da ba sa nufin Shugaban kasar da komai face sharri a kowane lokaci.
Source: Legit