A yau kasar Saudiyya za ta fara duban watan Ramadana mai zuwa
- Kasar Saudiyya ta bayyana cewa, yau za ta fara zuba ido a duban jinjirin watan Ramadana
- Duk shekara kasar kan yi amfani na'urori domin duba watan a karkashin wani kwamiti na musamman
- Akan fara duba jinjirin watan ne a ranar 29 ga watan Sha'aban, idan ba a gani ba akan bari watan ya cika 30
Kotun kolin kasar Saudiyya ta ba da umarnin a fara duban jaririn watan Ramadana daga ranar Lahadi 29 ga watan Sha'aban kamar yadda kalandar Ummul Qura ta bayyana.
Idan ba a ga watan ba a ranar 29 to babu shakka ranar 30 ga watan Sha'aban za a bada umarnin a tashi da azumin watan Ramadana.
Kamar yadda yake cikin koyarwar addinin Islama idan ba a ga watan ba a ranar 29 to 30 ga wata za a dauki azumi domin kuwa watannin musulunci ba sa kai 31.
KU KARANTA: Bayan share shekaru 30 yana mulki, ana sa ran Idris Derby zai sake lashe zabe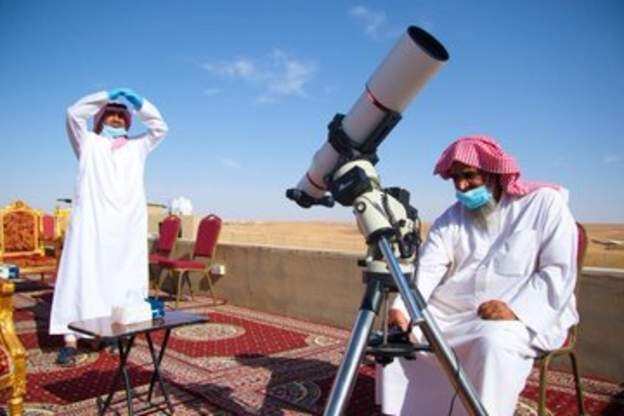 A ko wacce shekara kasar Saudiyya na da hukumar duban wata da ke jan ragammar wannan aiki, ta hanyar amfani da na'urorin zamani.
Hakazalika, dukkanin kasashen musulmai za su fara duban nasu watan daga ranar 29 ga watan Sha'aban domin fara Azumin watan Ramadana mai albarka.
KU KARANTA: Cocin Katolika ya gina wa musulmai masallaci a jihar Adamawa
A wani labarin, Kusan awanni 48 bayan wata Babbar Kotu a jihar Kano ta ba da umarnin hana Masarautar Kano yanka filaye a Filin Sallar Idi na 'Yar Akwa, majalisar masarautar ta ci gaba da yin hakan, Daily Nigerian ta ruwaito.
Da yake jawabi ga manema labarai a farfajiyar filin ranar Asabar, shugaban kwamitin filin daga yankin, Tijjani Yahaya, ya ce sun yi mamakin cewa bayan umarnin kotu, sai kawai suka wayi gari da safe suka ga ana aikin yankan filin.
Ya bayyana cewa, 'yan sanda dauke da makamai a cikin motoci kusan biyar suna bai wa wasu mutanen da aka turo don yankan filin kariya.
Source: Legit.ng News