Da duminsa: Tsohon mukaddashin gwamnan jihar Delta, Sam Obi, ya rasu
- Allah yayi wa tsohon gwamnan rikon kwaryar jihar Delta, Sam Obi rasuwa
- Ya rasu ne a safiyar Asabar, 3 ga watan Afirilun 2020
- Har yanzu ba a san dalilin mutuwar sa ba kasancewarta ta kwatsam
Ubangiji ya dauki ran tsohon gwamnan jihar Delta, Rt Hon Sam Obi. Ya rasu ne da safiyar Asabar.
Har yanzu ba a riga an tabbatar da dalilin mutuwarsa ba, sai dai wata majiya mai karfi ta tabbatar da yadda aka adana gawarsa a ma'adanar gawawwaki dake Asaba.
Marigayi Sam Obi ya wakilci mazabar Ika ta arewa da gabas ta jihar Delta sau uku, tun daga 2003 zuwa 2015, sannn ya yi rikon kwaryar kujerar gwamnan jihar a 2007.
Bayan kotu ta rushe zaben tsohon gwamnan jihar, Emmanuel Uduaghan a 2007, sannan ta umarci sauya zaben. Yana rike da kujerar shugabancin ma'aikatar Oracle of God dake Asaba har Ubangiji ya dauki ransa.
KU KARANTA: Batan jirgin yaki: NAF ta yi martani kan bidiyon da Boko Haram ta saki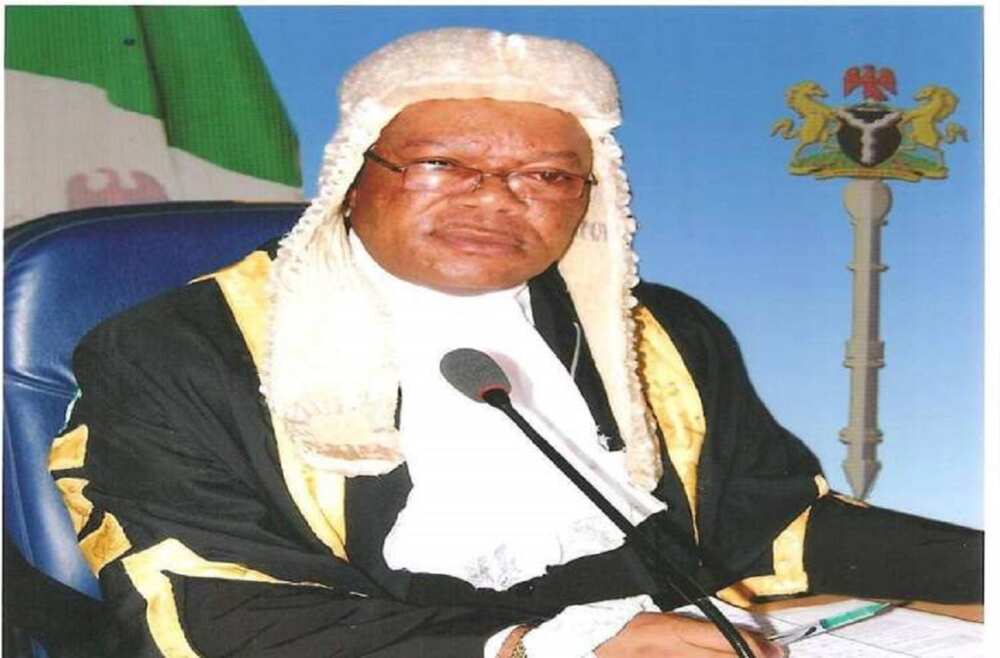 KU KARANTA: Hotunan Obasanjo ya cakare tare da gwangwajewa tamkar matashin saurayi
Karin bayani na nan tafe...
A wani labari na daban, Charles Soludo, tsohon gwamnan babban bankin Najeriya yace a harin da ƴan bindiga suka kai masa, sai da suka yi ta musayar wuta da ƴan sanda na tsawon mintuna 15.
Jaridar The Cable ta bayyana yadda wasu ƴan bindiga suka kaiwa Soludo farmaki a wani dakin taro dake Isuofia, ƙaramar hukumar Aguata dake jihar Anambra a ranar Laraba.
Wasu ƴan sanda guda 3 da suke kula da lafiyarsa sun rasa rayukansu a harin, sannan sun yi garkuwa da wani kwamishinan jihar, Emeka Ezenwanne.
Source: Legit