A cikin wani sako da ya aike ta asusun sa na dandalin sadarwar zamani ta Tuwita, tsohon gwamnan Gombe dake a shiyyar arewa ta gabas kuma Sanata mai wakiltar jihar a majalisar dattijai Sanata Danjuma Goje yayi kaca-kaca da tsarin nan na tallafawa gajiyayyu da masu karamin karfi tare da matasa na gwamnatin nan ta shugaba Buhari na N-power.
Wannan dai na kunshe a cikin wajen sakonnan da ya rubuta a asusun na sa a ranar Juma'ar da ta gaba inda ya koka akan yadda yace al'ummar mazabar sa sam basu anfana da shirin yadda ya kamata.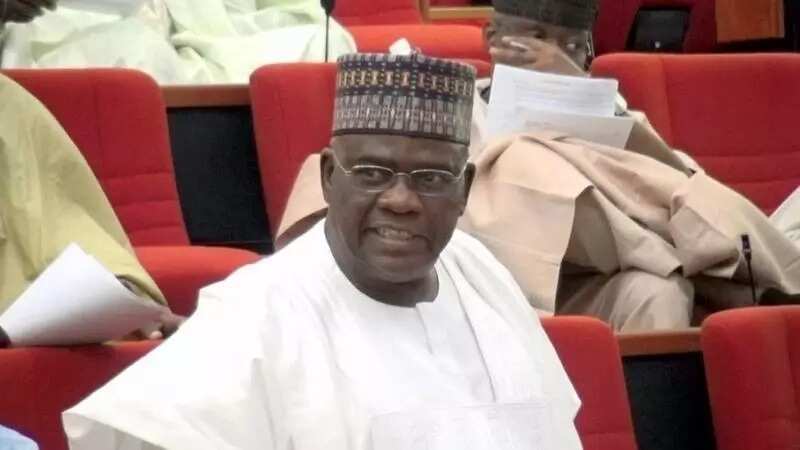 KU KARANTA: Dalilin da yasa Buhari ya gagara hukunta Obasanjo, Jonathan
Legit.ng dai ta samu cewa Sanata Goje din wanda ke zaman shugaban kwamitin kasafin kudi na majalisar dattijan ya bayyana cewa ya kamata ace dukkan gwamnatin da kashe makudan kudade to mutane su shaida.
A wani labarin kuma, Shugaban hukumar nan dake yaki da masu yi wa tattalin arzikin kasa zagon kasa watau Economic and Financial Crimes Commission (EFCC) a takaice mai suna Ibrahim Magu ya yi wa 'yan Najeriya alkawarin cewa hukumar sa sai ta ga bayan cin hanci da rashawa.
Mista Ibrahim Magu dai yayi wannan alkawarin ne a yayin da yake fira da 'yan jarida a garin Abuja babban birnin tarayya yayin wani taron karawa juna sani da aka shirya wa wasu daga cikin mukarraban gwamnatin tarayya.
Idan ka na da wani shawara ko bukatan bamu labari, tuntube mu a labaranhausa@corp.legit.ng Ku ci gaba da bin mu a Facebook: https://www.facebook.com/naijcomhausa da
Kuma Tuwita: http://twitter.com/naijcomhausa
KU LATSA: Sabuwar hanyar karanta labarain Legit.ng HAUSA
https://play.google.com/store/apps/details?id=com.naij.hausa&hl=en
Source: Hausa.legit.ng