Mun shirya yin sasanci da ƴan bindigan da suka sace ƴaƴanmu, Iyayen ɗaliɓan Kaduna
- Iyayen ɗaliban kwalejin koyar da aikin noma da aka sace a Kaduna sun ce za su yi sasanci da ƴan bindiga
- Kamar yadda suka bayyana ta bakin Sam Kambai, sun ce za su yi duk abinda za su iya domin kuɓutar da ƴaƴansu
- Iyayen sun zargi Gwamna Nasir El-Rufai na jihar Kadunada nuna halin ko in kula ga makomar ƴaƴansu
Iyayen daliɓan da aka sace a kwalejin koyar da aikin noma da gandun dabbobi dake jihar Kaduna sun sha alwashin sasanci da ƴan bindiga domin kuɓutar da ƴaƴansu da aka sace.
A wata tattaunawa a ranar Litinin, iyayen sun ce "ba za mu iya zama mu kalmashe kafafunmu ba" bayan Gwamna Nasir El-Rufai yace ba zai yi sasanci da ƴan bindiga ba.
Kamar yadda The Cable ta ruwaito, Ƴan bindiga sun sace ɗaliɓan bayan sun kai hari makarantar dake ƙaramar hukumar Igabi ta jihar Kaduna a ranar 12 ga watan Maris.
KU KARANTA: Idan likitoci suka ki komawa aiki, za mu datse albashinsu, Chris Ngige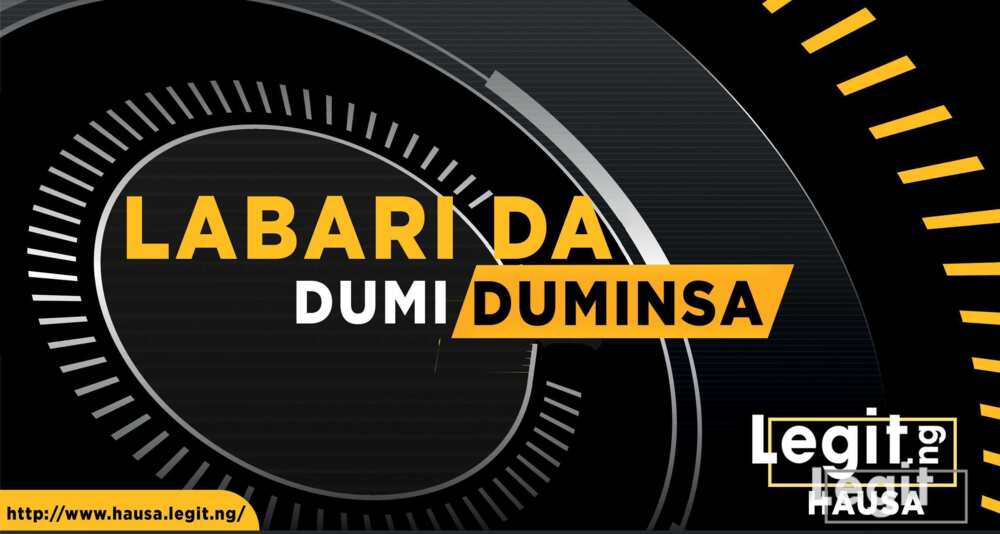 KU KARANTA: Batan jirgin yaki: NAF ta yi martani kan bidiyon da Boko Haram ta saki
Sam Kambai, wanda yayi jawabi a madadin iyayen, ya ce za su yi "duk abinda zasu iya" domin kuɓutar da ɗaliban.
Sun ƙara da zargar gwamnatin jihar Kaduna da nuna halin ko in kula ga makomar ƴaƴansu.
Ƙarin bayani na nan tafe...
A wani labari na daban, shugaban kasar Japan ya nada ministan kadaici a kokarinsa na rage kadaici da hana kebance kai a tsakanin mazauna kasar domin rage yawan masu kashe kansu.
Kamar yadda The Japan Times ta ruwaito, Firayim minista Yoshihide Suga ya kirkiro kujerar a watan Fabrairu bayan Ingila ta kirkiro mukamin a shekarar 2018.
Kiyasi daga rundunar 'yan sandan kasar ya nuna cewa mutum 20,919 ne suka kashe kansu a 2020, karin mutum 750 da aka samu a shekarar da ta gabata. Kamar yadda aka gano, yawan wadanda ke kashe kansu sun fi a mata da matasa.
Source: Legit.ng