- Shine saurayi mafi karancin shekaru da ke cikin izzakatib na gwamnatin
- Ya baro babban aikinsa a majalisar dinkin duniya domin taya El-Rufai aiki
- Saurayi ne dan shekaru 39 kuma a ma'aikatar kasafin kudi aka sanya shi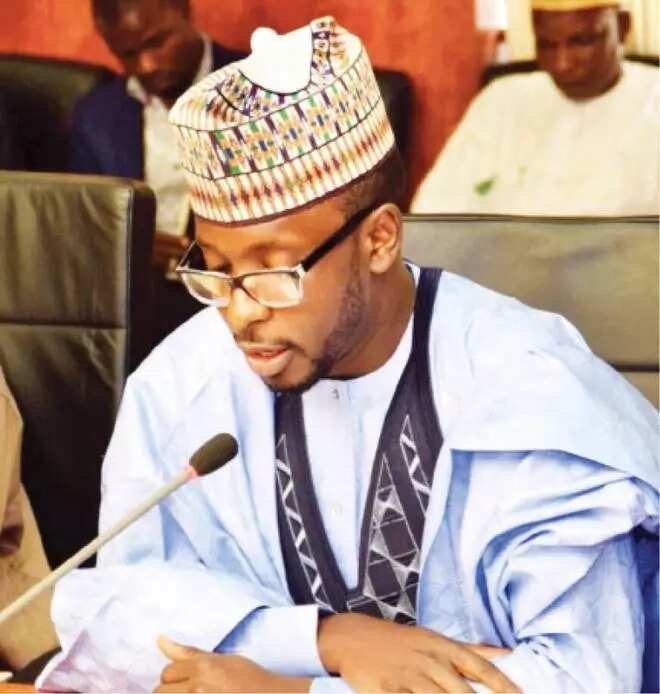 Muhammad Sani Abdullahi, saurayi dake da babban aiki a majalisar dinkin duniya a New York ta Amurka, ya sami kira daga Kaduna domin ya taimakawa sabon gwamna El-Rufai, a ma'aikatar kasafin kudade lokacin yana da shekaru 35.
A lokacin yana taya tsohon sakataren majalisar dinkin barakar duniya, Mista Ban-ki Moon, aiki a bangaren mai bada shawara kan alkiblar majalisar, watau Policy Adviser in the Executive Office of United Nations Secretary.
A hira da yayi da wakilan Daily Trust, yace ko shi sai da ya jinjina aikin nasa, ya kuma auna irin yadda yake kishin al'ummarsa da ma yadda yake ganin ci-gaba a duniya, an bar kasarsa a baya, dalilin da yasa ma ya hakura ya dawo gida kenan.
DUBA WANNAN: Wadanda basu yi bokon kirki ba a Bollywood
A lokacin dai, a cewarsa, ko matarsa da tsakar dare takan tashi ta tambaye shi ko dai da wasa yake ko kuma zai canja shawara, ganin gashi har yara suna karatunsu lami-lafiya a kasar waje, karatu mai inganci.
A yanzu dai, saurayin yace babu wata siyasa a gabansa, aiki aka kira shi yayi, kuma yana bakin kokarinsa ganin ya ciyar da jiharsa da kasarsa da ma jama'arsa gaba.
Muna masa fatan alheri.
Latsa wannan domin samun labarai a wayar ku ta hannu: https://play.google.com/store/apps/details?id=com.naij.hausa&hl=en
Ku biyo mu a shafukanmu na dandalin sada zumunta:
Facebook: https://facebook.com/naijcomhausa
Twitter: https://twitter.com/naijcomhausa
Idan kuna da wata shawara ko bukatar bamu labari,
Tuntube mu a: labaranhausa@corp.legit.ng
Source: Hausa.legit.ng