Rashin tsaro: Kungiyoyi fiye da 100 sun hurowa Buhari wuta ya sauka daga mulki ko a tsige shi
- Wasu kungiyoyi da-dama sun yi kira ga Muhammadu Buhari ya ajiye mulki
- Kungiyoyin sun ce shugaban kasar ya gaza shawo kan matsalar rashin tsaro
- Idan Buhari ba zai sauka ba, to kungiyoyin sun nemi Majalisa ta tunbuke shi
Kungiyoyi 127 a karkashin lemar Joint Action Civil Society Coalition/Nigeria Mourns Secretariat, sun yi tir da halin rashin tsaro da ake fama da shi.
Jaridar The Guardian ta fitar da rahoto a ranar Litinin cewa wadannan kungiyoyi sun bukaci shugaban kasa ya yi maganin kashe-kashen da ake yi.
A cewar kungiyoyin masu zaman kansu, an hallaka Bayin Allah da-dama a farkon shekarar nan.
KU KARANTA: PDP ta sa labule da Babangida, za ta hadu da Jonathan, Obasanjo da Saraki
Jawabin da suka fitar ya na cewa an kashe mutum 2, 000 daga farkon Junairu zuwa watan Maris. Ana fuskantar matsalar tsaro a duka bangarorin kasar nan.
Har ila yau, kungiyoyin sun bukaci mutane su fito suyi Allah-wadai, sannan Mai girma Muhammadu Buhari ya sauka daga kujerar shugaban kasa.
Tun ranar 26 ga watan Mayun nan, kungiyoyin suke so mutane su fara yin bore, su nuna bacin ransu ta hanyar kauracewa bukukuwan ranar farar hula.
"Mu na kuma bukatar shugaban kasa ya yi murabus idan ya gagara sauke nauyin da ke kan shi, ko kuma 'yan majalisa su fara shirye-shiryen tunbuke shi."
KU KARANTA: Jonathan ya maidawa El-Rufai martani kan zargin muzguna masa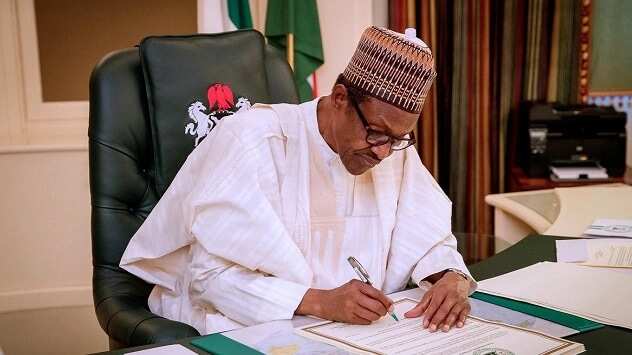 Wadannan kungiyoyi sun ce sashe na 143 na tsarin mulki ya ba majalisa damar sauke shugaban kasa.
"Duk da kiran da muka yi da babbar murya, gwamnatin shugaba Buhari ta ki sauraronmu. Babu abin da ya rage sai hakan, ko a jefa kasar nan ga hallaka."
Daga cikin kungiyoyin da su ka hadu a kan wannan akwai #DoNigeriaRight, Action Aid, Baobab for Women's Human Rights, Bimbo Odukoya Foundation (BOF), Centre for Democracy and Development (CDD), West Africa, Centre for Human Rights & Civic Education (CHRICED), Civil Society Legislative Advocacy Centre (CISLAC), Connected Development (CODE), Corporate Accountability and Public Participation Africa (CAPPA), Enough is Enough (EiE) Nigeria, Justice for Peace and Development Initiative (JPDI), Legal Defence and Assistance Project (LEDAP) da Nigerian Feminist Forum.
Sai Resource Centre for Human Rights & Civic Education (CHRICED), Rule of Law and Accountability Advocacy Centre (RULAAC), SBM Intelligence, Women Advocates Research and Documentation Center (WARDC), World Impact Development Foundation (WIDEF) da Yiaga Africa.
Kungiyoyin suke cewa sauran zunuban gwamnatin nan sun hada rashin adalci, aukawa masu zanga-zanga.
Source: Legit Newspaper