Kamar yadda shafin jaridar The Nation ya ruwaito mun samu rahoton cewa, Satanan jihar Zamfara, Alhaji Kabiru Marafa, ya sake fedewa gwamnan jihar biri har Wutsiya, Abdulaziz Yari, dangane da siyasar jihar da kuma ta kasa baki daya.
A yayin ganawar sa da manema labarai a fadar Villa daka babban birni na tarayya, Sanatan a ranar Juma'ar da ta gabata ya bayyana cewa, Yari gwamna ne mai fuska biyu da yake yabon shugaban kasa Muhammadu Buhari a garin Abuja kuma muzanta shi a jiharsa ta Zamfara.
Legit.ng ta fahimci cewa, Marafa ya caccaki gwamna Yari dangane da barazana sa ta murabus daga kan kujerar shugabancin tsaro na jihar a sakamakon yadda lamari na rashin tsaro ya yi kamari a jihar.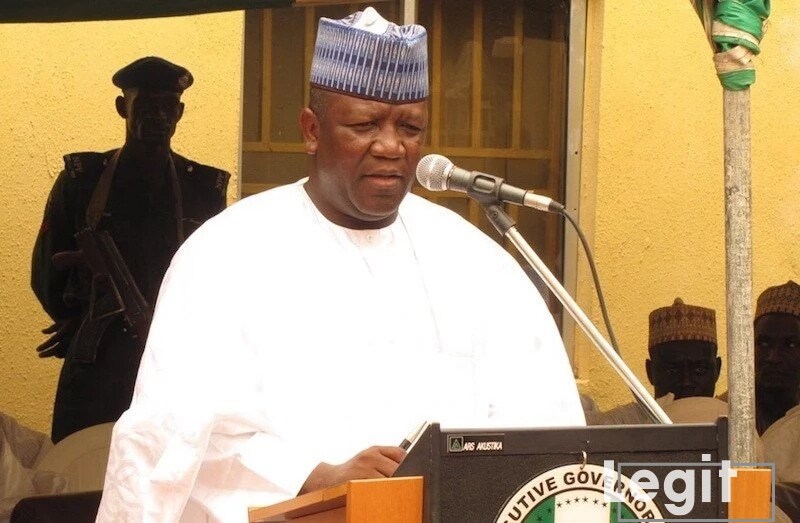 A kalamansa Marafa ya bayyana cewa, "ya na ganin laifin 'yan jarida dangane da yadda suke gudanar da al'ummar na rashin watsa bayanai da za su dauki hankali na rashin aikata daidai musamman kuma majalisar dokoki ta jihar da ba ta aiwatar da komai ba na fara shirye-shiryen tsige gwamnan daga kujerar sa."
Ya kuma bayyana yadda makamancin wannan lamari ke aukuwa cikin jihohin da dama a kasar nan amma ba bu wani hobbasa na damuwa da juna da ake nunawa da hakan yayi sanadiyar rabuwar kai a kasar nan.
A cewarsa, "muddin gwamna Yari zai fito bainar al'umma da furucin zai yi murabus daga kujerar shugaban tsaro ta jihar sa, to kuwa ya kamata yayi toshiya da furuci na yin murabus daga kujerar gwamnatin jihar."
KARANTA KUMA: Na yi biyayya ta tsawon shekaru 7 cikin jam'iyya daya ba tare da wani nadin mukami ba - Osinbajo
"Ba zai yiwu gwamna ya rika batar da makudan kudi da dukiyar gwamnati akan tsaro da tsare lafiyar al'umma ba tare da ganin tasirin hakan ba, wanda ssamar da tsaro ga lafiya da kuma dukiyar al'umma shine muhimmin nauyi na farko da ya rataya a wuyan kowace gwamnati."
Ya kara da cewa, "muddin kowane shugaba ya gaza ta fuskar sauke wannan nauyi da ya rataya a wuyansa to ba bu abinda ya kamace sa face murabus."
Rahotanni sun bayyana cewa, Marafa ya kausasa harshe kan gwamna Yari sakamakon yadda yake dora laifi da zargi akan shugaban kasa Buhari dangane da rashin tsaro musamman ga lafiya da kuma dukiyoyin al'umma da ya kai intaha a jihar sa.
Latsa wannan domin samun sabuwar manhajar labarai ta Legit.ng Hausa a wayar ku ta hannu: https://play.google.com/store/apps/details?id=com.naij.hausa&hl=en
Domin shawara ko bamu labari, a tuntube mu a: labaranhausa@corp.legit.ng
Ku duba shafukanmu na dandalin sada zumunta a:
https://business.facebook.com/pg/naijcomhausa
https://twitter.com/naijcomhausa
Source: Hausa.legit.ng