Shugaban Hafsun Sojin Najeriya Laftana Janar Tukur Buratai ya samu lambar yabo bayan da aka karrama sa a Landan. The Nigerian News ce ta ba Janar Tukur Buratai kyautar girma kwanan nan.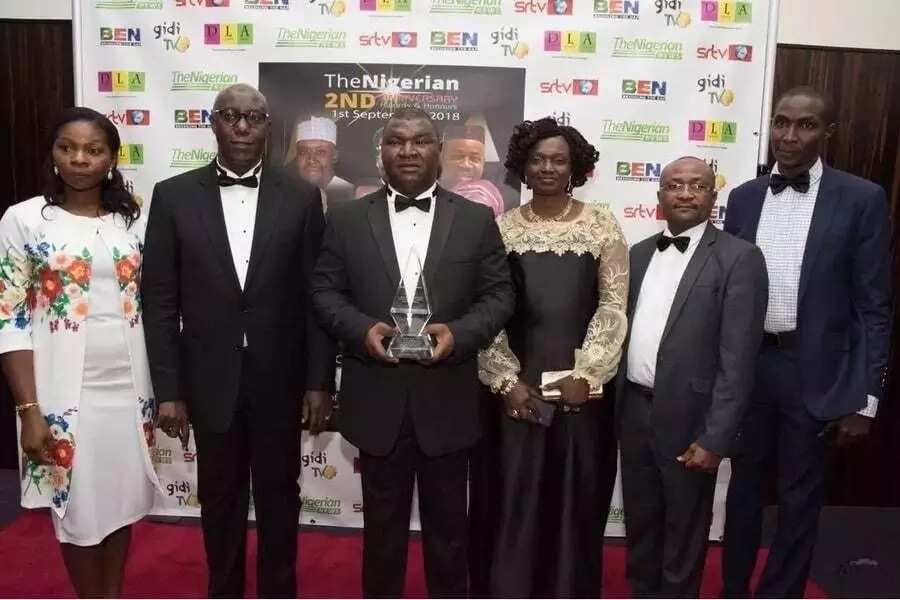 The Nigerian News ta ba Shugaban Sojojin kasa na Najeriya TY Buratai kyauta a dalilin kokarin da yayi wajen yaki da 'Yan ta'addan Boko Haram. Sai dai babban Sojan kasar bai iya zuwa karbar kyautar da kan sa ba.
Wani babban Jami'in Soja na Najeriya Manjo Janar Nuhu Angbanzo shi ne ya halarci wannan taro da aka yi a cikin Kasar Birtaniyya inda ya wakilci Shugaban Sojin Kasa na Najeriya a wajen wannan babban taro da aka yi.
KU KARANTA: An yi wa wasu mata masu lalata bulala a Kasar waje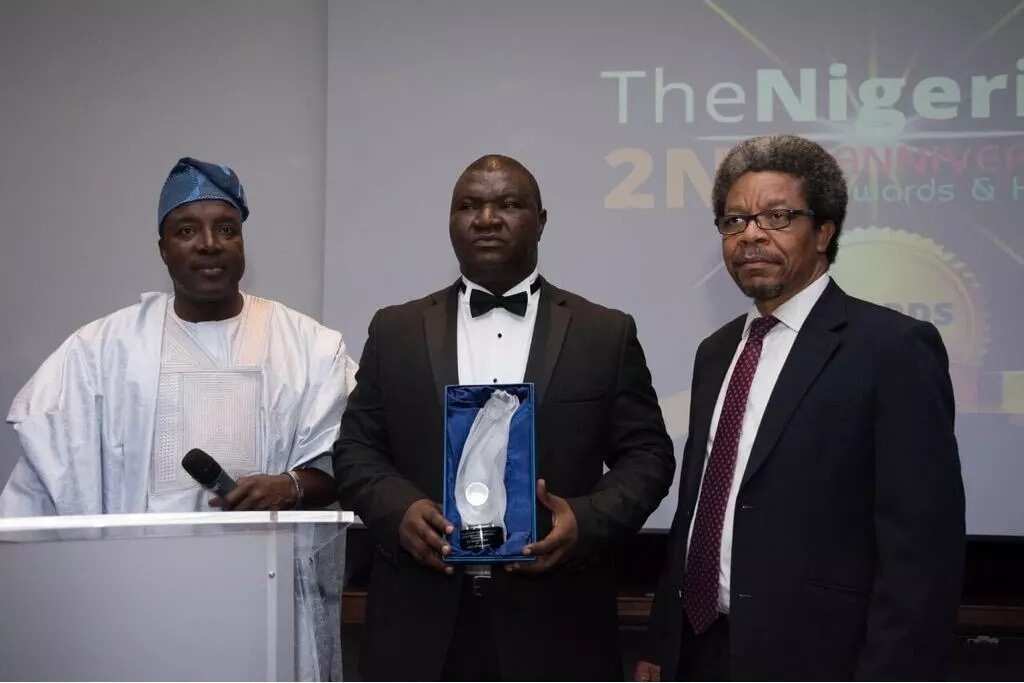 Yanzu haka dai Shugaban Najeriya Muhammadu Buhari ya bayyana cewa babu inda 'Yan Boko Haram su ke da iko da shi a fadin kasar nan. A baya dai 'Yan ta'addan sun fitina musamman arewa maso Gabashin kasar.
The Nigerian News da ke Ingila ta ba Shugaban Sojojin wannan kyauta tare da wasu da su kayi abin a yaba a Duniya a bana. A 2015 ne Shugaba Buhari ya nada Janar Tukur Buratai a matsayin Shugaban Sojojin Kasa.
Idan ka na da wata shawara ko bukatar ba mu labari, a tuntube mu a labaranhausa@corp.legit.ng
Ku same mu a https://www.facebook.com/naijcomhausa
Ko a http://twitter.com/naijcomhausa
Latsa wannan domin samun sabuwar manhajar labarai ta Legit.ng Hausa a wayar ku ta hannu: https://play.google.com/store/apps/details?id=com.naij.hausa&hl=en
Source: Hausa.legit.ng