- Yar makaratan Dapchi daya tilo data rage hannun Boko Haram tayi magana
- Ta bukaci gwamnati ta ceci rayuwarta
Leah Sharibu, Daya daga cikin yan matan Dapchi 119 da yan tada kayar bayan Boko Haram suka sace a makarantan sakandaren gwamnati na mata a garin Dapchi, jihar Yobe, ta bukaci shugaba Muhammadu Buhari ya ceceta.
Leah Sharibu ce kadai ba'a saki ba lokacin da aka saki sauran yan matan saboda ta ki sauya addininta zuwa Musulunci.
A wani hoto da odiyo na nuna cewa tana da rau. Jaridar The Cable ta samu rahoto na musamman da ya kunshi hotonta da gajeren jawabi.
A jawabin, ta bukaci Buhari ya cetota kuma a taimakawa iyayenta da sauran iyalai.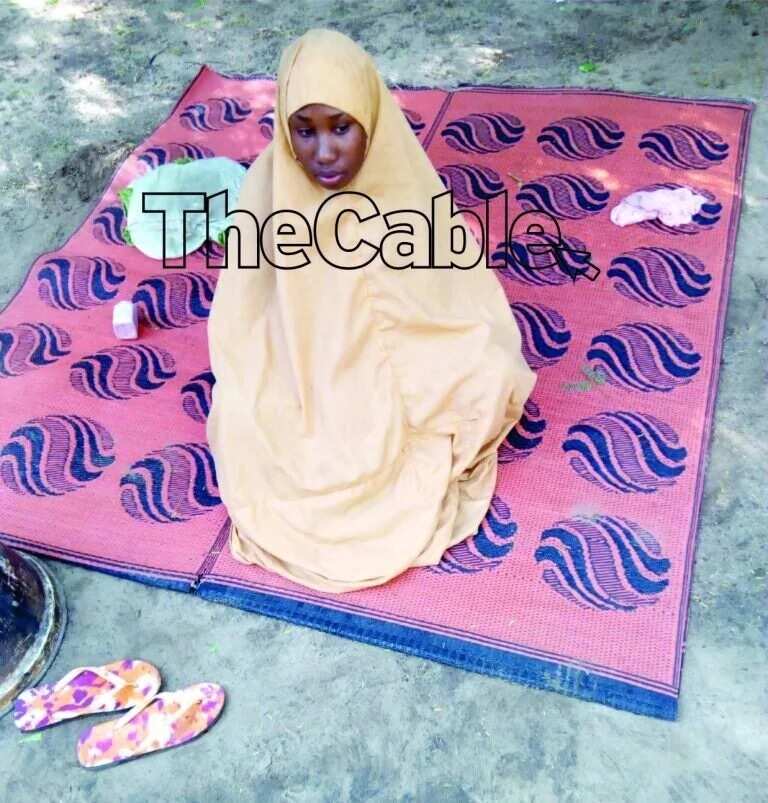 Sauran yan matan Dapchin da akayi garkuwa da su sun samu yanci sabanin mutane biyar da suka rasa rayukansu da kuma Leah Sharibu.
Wata kungiyar daular musulunci a yankin Afrika ta yamma wato Islamic State West Africa Province (ISWAP), wacce ta balle daga Boko Haram ta yi ikirarin kai harin sace yan matan kuma sun ki sakin Leah Sharibu na tsawon watanni bakwai yanzu.
Gwamnatin tarayya ta ce tana iyakan kokarinta dan ceto Leah.
A hoton da jaridar The Cable ta samu, an ga Leah sanye da Hijabi kuma ta yi magana cikin sanyi.
Wannan faifan odiyo da hoton da ya bayyana ya nuna cewa ana tattaunawa tsakanin gwamnati da yan Boko Haram kan sakin Leah Sharibu.
Latsa nan domin sauraron jawabinta
Latsa wannan domin samun labarai a wayar ku ta hannu: https://play.google.com/store/apps/details?id=com.naij.hausa&hl=en
Ku biyo mu a shafukanmu na dandalin sada zumunta:
Facebook: https://facebook.com/naijcomhausa
Twitter: https://twitter.com/naijcomhausa
Idan kuna da wata shawara ko bukatar bamu labari,
Tuntube mu a: labaranhausa@corp.legit.ng
Source: Hausa.legit.ng