Kamar yadda shafin jaridar The Punch ya bayyana mun samu rahoton cewa, mukaddashin shugaban kasa Farfesa Yemi Osinbajo, ya ziyarci wurin da ibtila'in rushewar wani katafaren gini ya auku da tsakar ranar Juma'ar da ta gabata a garin Abuja.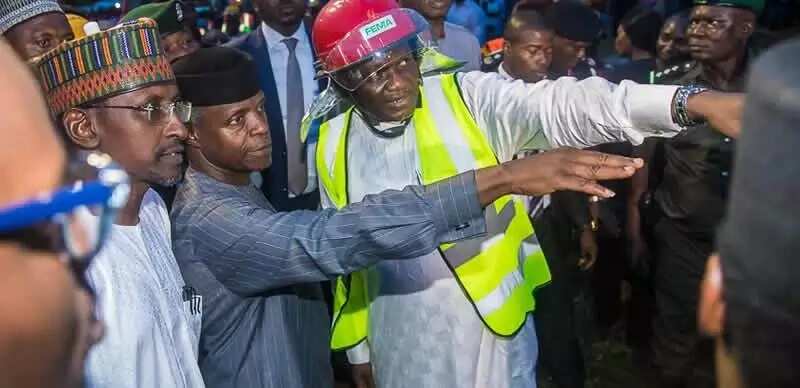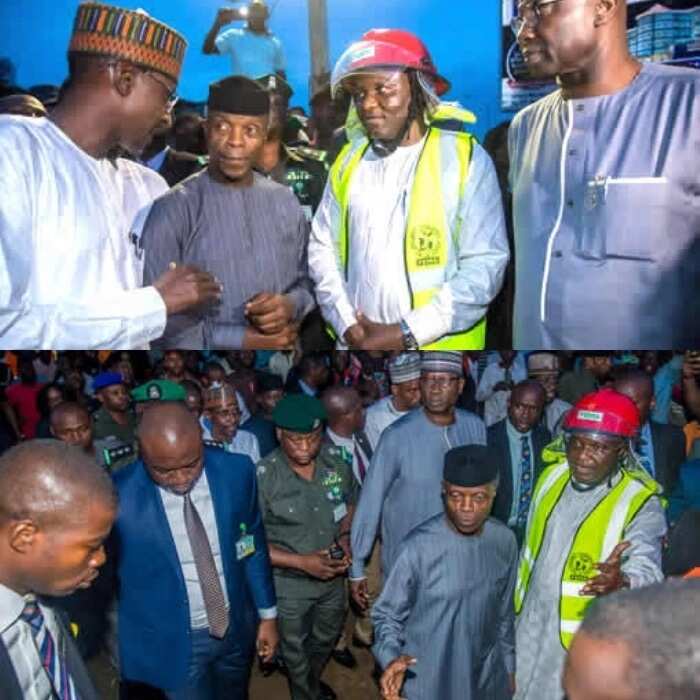 Kimanin mutane 18 wannan dogon gini mai tsawon hawa hudu ya danne da misalin karfe 1.30 na ranar Juma'ar a garin dake babban birnin kasar nan na tarayya.
Kalli Bidiyon ziyarar ta sa kamar yadda shafin jaridar The Nation ya bayyana
Mun samu cewa, cikin gaggawa bayan aukuwar wannan ibtila'i, mukaddashin shugaban kasa ya hallara a farfajiyar wurin tare da wasu kusoshin gwamnati da suka hadar da Ministan birnin tarayya, Muhammad Bello da kuma Sakataren gwamnatin tarayya, Boss Mustapha.
KARANTA KUMA: Ko a yau aka gudanar da Zaɓe za muyi nasara - APC
Kazalika mukaddashin shugaban kasar ya jajantawa 'yan uwan wadanda ibtila'in ya ritsa da su da kuma wadanda suka raunata.
Latsa wannan domin samun sabuwar manhajar labarai ta Legit.ng Hausa a wayar ku ta hannu: https://play.google.com/store/apps/details?id=com.naij.hausa&hl=en
Idan ka na da wata shawara ko bukatar ba mu labari, a tuntube mu a labaranhausa@corp.legit.ng
Ku same mu a zaurukan sada zumunta kamar haka:
https://www.business.facebook.com/naijcomhausa
http://twitter.com/naijcomhausa
Source: Hausa.legit.ng