- Hukumar tsaro ta yan sanda ta ce ta haramtawa jami'an yansada samun karin matsayi har sai sun halarci shirin horaswa na musamman tare da zana jarabawa
- Hukumar ta ce za'a rinka amfani da takardar sakamakon horon wajen karin matsayi, wanda idan jami'i bai nasaraba, to ba zai samu karin matsayi ba
- Ta shawarci jami'an rundunar, da su kasance sun mallaki lasisin tuka mota, don jiran ko ta kwana idan direba ya samu matsala a yayin gudanar da aiki
Hukumar tsaro ta yan sanda ta ce ta haramtawa jami'an yansada samun karin matsayi har sai sun halarci shirin horaswa na musamman tare da zana jarabawa.
A cikin wata sanarwa dauke da sa hannun shugaban sashen watsa labarai da hulda da jama'a na hukumar, Mr. Ikechukwu Ani, ta ce shugaban hukumar, Mr Muiliu Smith ne ya bayyana hakan a wani taro da shuwagabannin rundunar yan sanda a ranar Juma'a, a Abuja.
"Daga yau sai yau, idan har jami'i na son karin matsayi, to sai ya halarci horaswa ta musamman da kuma sauran bangarorin horaswa na manyan jami'ai," a cewar sa.
KARANTA WANNAN: EFCC ta sha alwashin hukunta jami'anta da suka kai sumame bankin Standard Chartered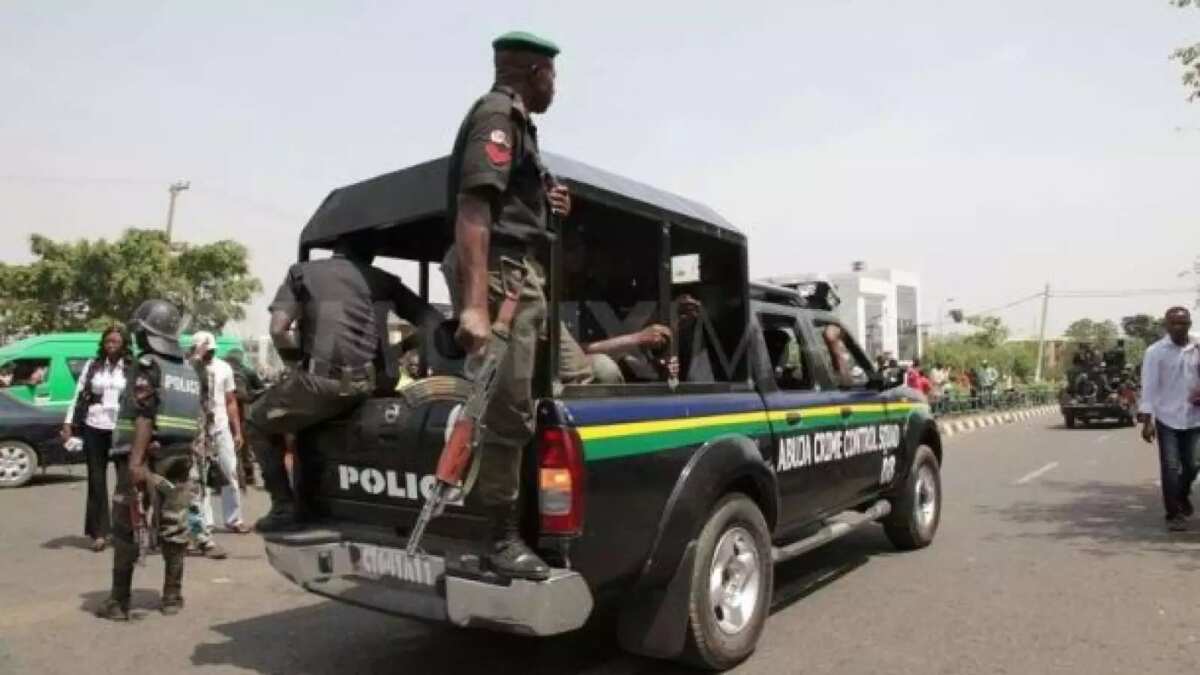 Smith ya ce kafin zuwa yanzu, sau da dama rundunar ta karawa jami'anta matsayi ba tare da sun halarci wani shirin horo na musamman ba, da ya shafi matsayin da aka kara masu.
"Don haka, daga yau za'a rinka amfani da takardar sakamakon horon da jami'i ya samu wajen kara mashi matsayi, wanda idan bai samu nasara a horon ba, to kuwa ba lallai bane ya samu karin matsayin" a cewar Smith.
Smith, wanda ya yi tsokaci kan yawan canjawa jami'ai wurin aiki akai-akai, ya ce daga yanzu za'a bar jami'i ya yi shekaru biyu a wajen sabon aikinsa kafin a daga shi zuwa wani waje.
Shugaban hukumar ya shawarci jami'an rundunar, da su kasance sun mallaki lasisin tuka mota, don jiran ko ta kwana idan direba ya samu matsala a yayin gudanar da aiki, ta yadda wani zai iya karbarsa.
Latsa wannan domin samun sabuwar manhajar labarai ta Legit.ng Hausa a wayarku ta hannu: https://play.google.com/store/apps/details?id=com.naij.hausa&hl=en
Ku biyo mu a shafukan mu na dandalin sada zumunta:
Facebook: https://facebook.com/naijcomhausa
Twitter: https://twitter.com/naijcomhausa
Idan kuna da wata shawara ko bukatar bamu labari, Tuntube mu a: labaranhausa@corp.legit.ng
Source: Hausa.legit.ng