Da sanadin shafin jaridar The Punch mun samu rahoton cewa, hukumar hana yiwa tattalin arziki zagon kasa ta EFCC ta fara gudanar da bincike kan wani korafi dake da alaka da Abba Kyari, shugaban ma'aikatan shugaban kasa Muhammadu Buhari.
Ko shakka ba bu ana ci gaba da cecekuce a kasar nan dangane da bayyanar wani rahoto na korafi da yake alakanta shugaban ma'aikatan da aikata laifi na zambar dukiya mai tarin yawa ta wani dan uwa na sa.
Kakakin hukumar EFCC, Mista Wilson Uwujaren, shine ya bayyana hakan ta hanyar aika sakon tes ga manema labarai na jaridar The Punch a ranar Juma'ar da ta gabata.
Bako Waziri Kyari, wanda a cewar sa ya kasance dan uwa ga shugaban ma'aikatan na Buhari, ya bayyana korafin sa ne cikin wani shahararren shiri na Berekete Family da gidan rediyo na kare hakkin dan Adam ya gudanar cikin babban birnin kasar nan na Abuja.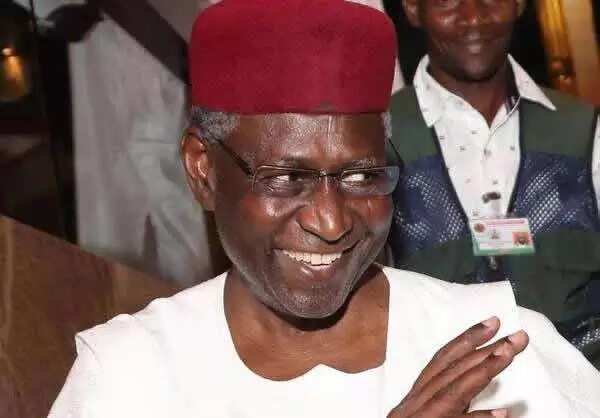 Mallam Bako ya ikirarin cewa, shugaban ma'aikatan tare da wani abokin aikin sa, Sani Ado na wata ma'aikata dake fadar shugaban kasa ta BPP (Bureau of Public Procurement), sun karbe ma sa N29.9m da a cewar su za su sama ma sa kwangilar gwamnatin tarayya.
A yayin da Bako ya ci gaba da ikirarin sun zambace shi ta wannan hanya, ya kuma shigar da korafinsa har gaban hukumar ta EFCC inda ta bayyana matsayarta ta rashin samun iko da hali na gudanar da bincike kan hadimin shugaban kasa.
KARANTA KUMA: Buhari ba zai iya gyara Najeriya ba cikin shekaru 20 masu zuwa - Bafarawa
A yayin mayar da martani dangane da wannan korafi, kakakin na EFCC ya bayyana cewa, hukumar a halin yanzu na ci gaba da gudanar da bincike sai dai zai dauki tsawon lokaci sakamakon girma da bunkasar wannan lamari ta fuskar zurfi mai nisan gaske kafin gaskiyar sa ta bayyana.
Legit.ng ta fahimci cewa, Bako Kyari ya bayyana yadda ta kasance tsakanin sa da hadimin na shugaban kasa tare da bayar da bayanai na dalla-dalla dangane da wannan babban lamari a yayin shirin gidan rediyo da aka gudanar a birnin na tarayya.
Sai dai a yayin tuntubar kakakin ma'aikatar ta BPP dake fadar shugaban kasa, Mista Segun Imohiosen ya bayyana cewa, ba bu wani ma'aikaci mai sunan Sani Ado cikin jerin ma'aikatan su.
Latsa wannan domin samun sabuwar manhajar labarai ta Legit.ng Hausa a wayar ku ta hannu: https://play.google.com/store/apps/details?id=com.naij.hausa&hl=en
Domin shawara ko bamu labari, a tuntube mu a: labaranhausa@corp.legit.ng
Ku duba shafukanmu na dandalin sada zumunta a:
https://business.facebook.com/pg/naijcomhausa
https://twitter.com/naijcomhausa
Source: Hausa.legit.ng