- Dan takarar shugaban kasar Nigeria, Sule Lamido, ya ce idan PDP ta bashi tikitin tsayawa takara, to zai samu galaba akan Buhari
- Lamido ya bayyana hakan a lokacin da ya ziyarci mambobin jam'iyyar PDP da masu ruwa da tsaki a wasu jihohin kasar nan a jiya Alhamis
- Tsohon Ministan wanda ya ce an gina jam'iyyar APC akan karya da yaudara, y ace zabar jam'iyyar a 2019 zai kawo rarrabuwar kawuna a kasar
Tshohon gwamnan jihar Jigawa, kuma wanda ya bayyana kudurinsa na tsayawa takarar shugabancin Nigeria a 2019 karkashin jam'iyyar APC, Alhaji Sule Lamido, ya ce ma damar jam'iyyar PDP ta ba shi tikitin tsayawa takara a zaben 2019, to kuwa zai yi galaba akan shugaban kasa Muhammadu Buhari.
Lamido wanda ya bayyana hakan a jiya Alhamis, a jihar Benue, lokacin da ya kai ziyara ga kwamitin gudanarwa da mambobin jam'iyar PDP na jihar don tabbatar da kudirinsa na tsayawa takara a 2019.
Dan takarar ya ce tunda dai shima ya fito daga Arewacin kasar ne, yana da muhimman kudirorin da zasu bunkasa kasar da suka zarce na shugaban kasar na yanzu, Muhammadu Buhari.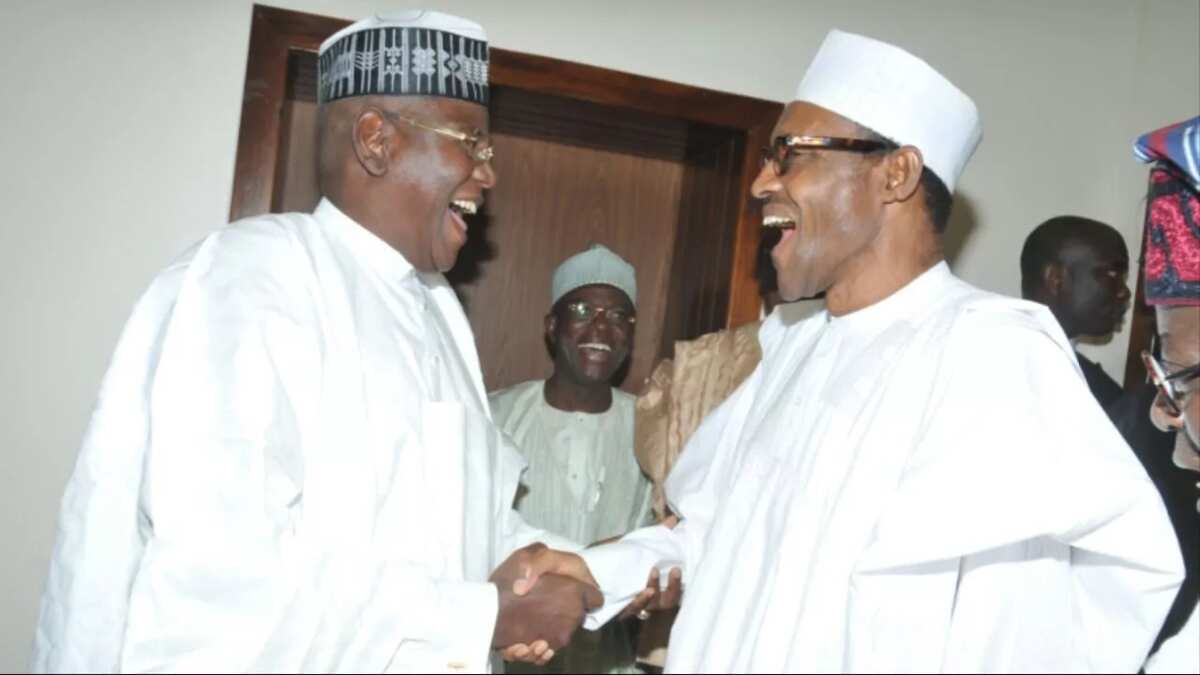 KARANTA WANNAN: Sarkin Kano ya nemi a rika damawa da Almajirai a cikin harkokin boko a Nigeria
Lamido, wanda ya kara da cewa ya yiwa jam'iyyar PDP dama kasar hidima a bangarori da dama, ya kuma fahimci irin matsalolin da kasar ke fuskanta da hanyoyin magance su, to akwai bukatar jam'iyyar ta sakawa mambobinta na amana da tikitin tsayawa takara a zaben 2019.
Da ya isa garin Makurdi kuwa, tsohon Ministan harkokin kasashen waje, ya hantari jam'iyyar APC mai mulki a yanzu, da cewar an gina jam'iyyar ne akan karya da yaudara, wanda zabenta a 2019 zai haddasa rarrabuwar kawuna.
Haka zalika, Lamido ya gana da gwamnan jihar Benue, Samuel Ortom da wasu masu ruwa da tsaki a jam'iyyar PDP na jihar, don tabbatar masu da kudirinsa na tsayawa takarar shugabancin kasar a 2019.
Tsohon gwamnan, ya jaddada bukatar sake fasali da gina kasar.
Latsa wannan domin samun sabuwar manhajar labarai ta Legit.ng Hausa a wayar ku ta hannu: https://play.google.com/store/apps/details?id=com.naij.hausa&hl=en
Domin shawara ko buƙatar bamu labari, tuntuɓe mu a: labaranhausa@corp.legit.ng
Ku leƙa shafukanmu na dandalin sada zumunta a:
Facebook: https://facebook.com/naijcomhausa
Twitter: https://twitter.com/naijcomhausa
Source: Hausa.legit.ng