Wani lebura mai aikin gini ya gayyaci budurwarsa gidansa, bayan sun sadu kwatsam sai ya kashe ta ya yi gunduwa-gunduwa da sassan jikinta ya dauki sassan jikinta ya kaiwa wani fasto domin aikata tsafi.
Hukumar 'yan sanda reshen jihar Ogun ta bayar da sanarwar damke wani lebura mai shekaru 42, Olusola Akindele bisa laifin kashe budurwarsa, Iya Ayu domin yin amfani da ita wajen tsafi.
Akindele ya gayyaci budurwarsa Ayu zuwa gidansa da ke Itoki Agbado a karamar hukumar Ifo ta jihar Ogun inda suka sadu sannan daga baya ya kashe ta.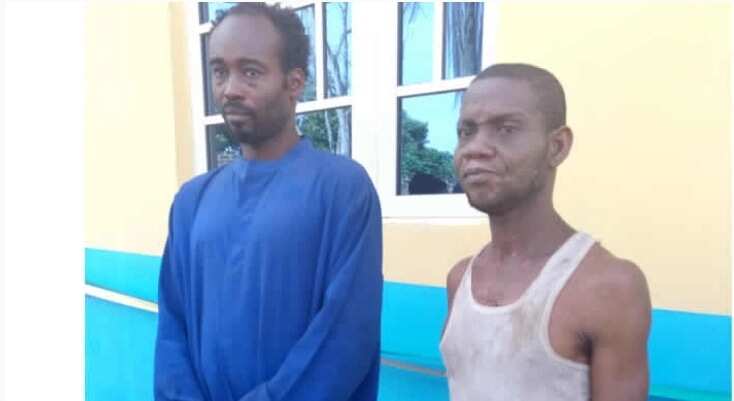 Daga bisani Akindele ya yi amfani da tambarya ya tarwatsa kan budurwarsa, ya kuma guntule hannayenta ya kwakwule kayan cikinta ya tafi da su zuwa wajen wani fasto mai suna Ayodele Bamiduro mai cocin Lion of Judah Church of Christ da ke Robiyan Street a Ijoko.
DUBA WANNAN: Kotu tayi fatali da bukatar dakatar da tsige Saraki
'Yan sanda sun damke mutane biyun da ake zargi inda daga baya suka nuna wa 'yan sanda wajen da suka birne kayan ciki da hannayen marigayiyar a wani lungu a cocin Bamiduro.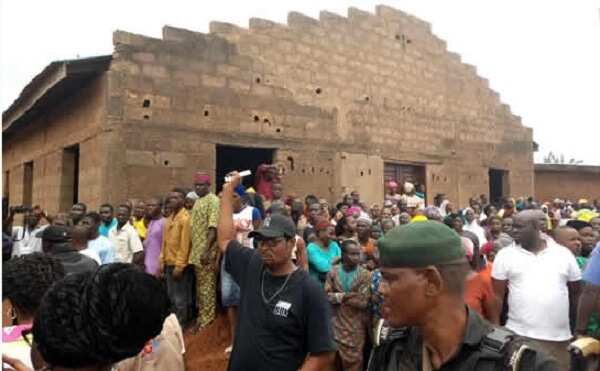 An kuma gano cewa Akindele ya yar da gangan jikin budurwarsa ne a wata gini da ba'a kamma;a ba dake kusa da gidan da ya ke zaune.
Kwamishinan 'yan sandan jihar, Ahmed Iliyasu ya ce wannan ba komai banne ila hadin baki, kissar gilla da tsafi.
Ya ce a ranar 10 ga watan Augustan 2018 ne basarake Baale na Igbore Robiyan ya sanar da 'yan sandan Agbado cewa an tsinci gangan jikin marigayiyar a wani kangon gida.
Akindele ya amsa laifin cewa shine ya kashe budurwarsa da suka kwashe shekaru biyu suna soyaya sai dai ya ce bai san dalilin da yasa ya kashe ta ba.
Iliyasu ya ce za'a gurfanar da dukkan wadanda ake zargi da hannu cikin kisar Ayu a gaban kotu bayan an kammala bincike.
Latsa wannan domin samun sabuwar manhajar labarai ta Legit.ng Hausa a wayar ku ta hannu: https://play.google.com/store/apps/details?id=com.naij.hausa&hl=en
Ku biyo mu a shafukanmu na dandalin sada zumunta:
Facebook: https://facebook.com/naijcomhausa
Twitter: https://twitter.com/naijcomhausa
Idan kuna da wata shawara ko bukatar bamu labari,
Tuntube mu a: labaranhausa@corp.legit.ng
Source: Hausa.legit.ng