Yanzu-yanzu: PPPRA ta bayar da shawarar kara kudin litar man fetur zuwa N140
Hukumar Kula Da Farashin Albarkatun Man Fetur (PPPRA) ta bayar da shawarar a kara farashin litar man fetur daga farashin daga N121.50 da ake siyar wa a baya.
A cewar hukumar, sabon farashin da ya dace a rika sayar wa shine tsakanin N140.80 zuwa N143.80 duk lita kamar yadda The Cable ta ruwaito.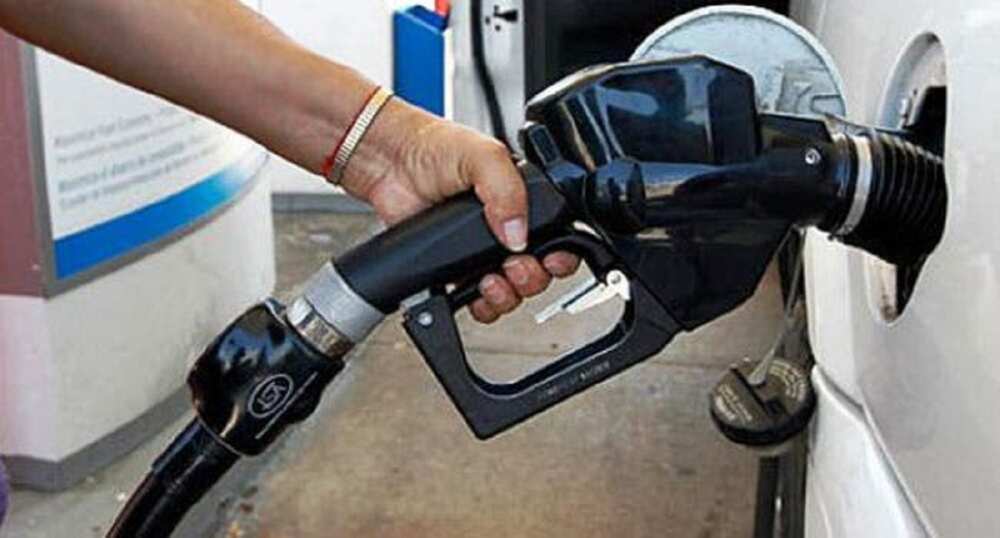 DUBA WANNAN: Fitattun 'yan Najeriya 12 da suka rasu a watan Yuni
Hukumar ta PPPRA cikin wani takarda da ta fitar a ranar 1 ga watan Yulin 2020 ga dillalan man fetur ta ce;
"Bayan yin nazari a kan yadda yanayin kasuwa ta kasance a watan Yuni da yadda yan kasuwa ke sayan man fetur, muna bayar da shawarar sabon farashin litar man fetur a watan Yulin 2020 ya kasance daga N140.80-N143.80 duk lita.
"Ana shawartar dukkan yan kasuwa su rika sayar da hajojinsu a farashin da PPPRA ta bayar da shawarar a sayar."
Hukumar a ranar 31 ga watan Mayun 2020 ta bayar da shawarar a rika sayar da litar man fetur tsakanin N121.50 to N123.50.
Wannan na nuna akwai yiwuwar farashin litar na man fetur ya sauya a karshen watan Yuli bisa laakari da yadda kasuwa ta kasance.
Wata majiya daga hedkwatan hukumar da ke Abuja ta ce karin farashin danyen mai a kasuwanin duniya ne ya janyo karin farashin litar man fetur din kamar yadda The Punch ta ruwaito.
Latsa wannan domin samun sabuwar manhajar labarai ta Legit.ng Hausa a wayar ku ta hannu: https://play.google.com/store/apps/details?id=com.naij.hausa
Ku biyo mu a shafukanmu na dandalin sada zumunta:
Facebook: https://facebook.com/legitnghausa
Twitter: https://twitter.com/legitnghausa
Idan kuna da wata shawara ko bukatar bamu labari,
Tuntube mu a: labaranhausa@corp.legit.ng
Source: Legit.ng