Yanzu-yanzu: An dage gasar AFCON ta 2021 saboda korona
Kwamitin zartarwa na Hukumar Kwallon Kafa ta Afirka, CAF, ta dage gasar cin kofin Afirka ta shekarar 2021 zuwa 2022 domin annobar coronavirus.
Taron da a baya aka shirya yi a watan Janairun shekarar 2021 yanzu an dage shi zuwa shekarar 2022 kamar yadda The Punch ta ruwaito.
Hukumar ta bayar da sanarwar ne bayan taron da yan kwamitin suka gudanar da bidiyo a ranar Talata inda suka tattauna batutuwan da suka shafi gudanar da gasar a yanayi irin ta annobar COVID-19.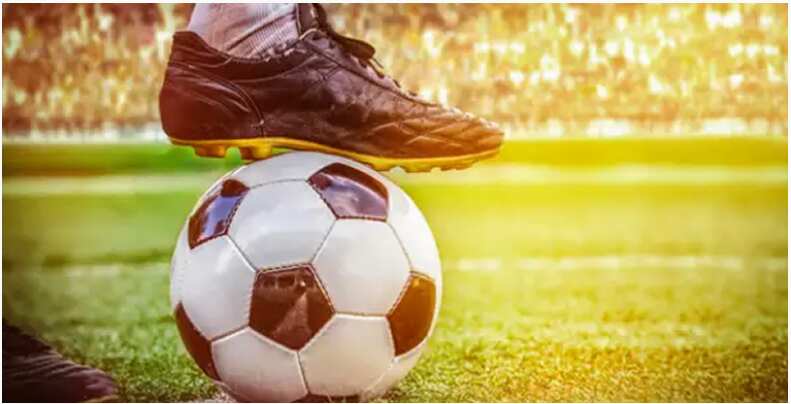 DUBA WANNAN: Labari da ɗumi-ɗumi: Buhari ya naɗa sabon jami'i mai kare lafiyarsa
"Bayan tattaunawa da masu ruwa da tsaki a kan halin kallubalen da duniya ke fuskanta, an dage gasar zuwa watan Janairun shekarar 2022," kamar yadda sanarwar ta CAF ta ce.
"Za a sanar da ranakun da za a karasa buga wasannin karshe wadanda za su samu nasarar buga gasar a nan gaba."
A wani labarin daban, kun ji cewa kungiyar ma'aikatan sufuri ta kasa, (NURTW) ta ce akwai yuwuwar ta yi karin kudin mota saboda dokokin zirga-zirga tsakanin jihohi da gwamnatin tarayya ta fitar.
A ranar Litinin, gwamnatin tarayyar ta dage dokar hana zirga-zirga tsakanin jihohin kasar nan wanda zai fara daga 1 Yuli, jaridar The Cable ta wallafa.
Amma kuma gwamnatin tarayya ta wajabta duba dumin jikin fasinjoji tare da hana cunkoso a tashoshin mota.
Ana bukatar motocin da su rage fasinjoji zuwa kashi hamsin na yawan wadanda suke dauka a baya.
Kabiru Yau, mukaddashin sakataren NURTW, ya ce wannan umarnin ga masu ababen hawa zai rage kudin da ke shigowa direbobin.
Ya yi kira ga gwamnatin tarayya da ta rage kudin da take cajar masu ababen hawa don saukaka musu.
Latsa wannan domin samun sabuwar manhajar labarai ta Legit.ng Hausa a wayar ku ta hannu: https://play.google.com/store/apps/details?id=com.naij.hausa
Ku biyo mu a shafukanmu na dandalin sada zumunta:
Facebook: https://facebook.com/legitnghausa
Twitter: https://twitter.com/legitnghausa
Idan kuna da wata shawara ko bukatar bamu labari,
Tuntube mu a: labaranhausa@corp.legit.ng
Source: Legit.ng News