Shugaban kasa Muhammadu Buhari ya nada Farfesa Aliyu Jauro a matsayin sabon shugaban hukumar kula da kare hakkin muhalli ta NESREA, National Environmental Standards and Regulations Enforcement Agency.
Shafin jaridar The Nation ya ruwaito cewa, Mataimakin shugaban ma'aikatar NESREA, Oyofo Sule, shi ne ya bayar da tabbacin wannan nadin mukami cikin wata sanarwa da ya gabatar yayin ganawa da manema labarai cikin garin Abuja a ranar Litinin 25, ga watan Maris.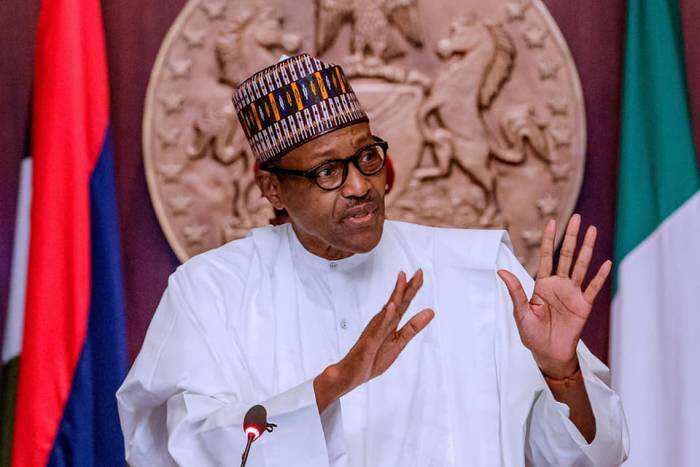 A cewar sa, Farfesa Jauro ya karbi ragamar jagorancin hukumar NESREA a hannun Dakta Lawrence Chidi Anukam, wanda wa'adin sa ya karkare a ranar 17 ga watan Fabrairun 2019.
Shafin jaridar Legit.ng ya ruwaito cewa, gabanin wannan nadi, Farfesa Jauro ya rike jagorancin mataimakin shugaban cibiyar bincike da nazari akan ma'adanan man fetur ta National Centre for Petroleum Research and Development da ke jami'ar Abubakar Tafawa Balewa University a jihar Bauchi.
Farfesa Jauro ya yi karatun digiri na farko zuwa digirin digir gir na uku a fannin nazarin sunadarai a masana'anta watau Industrial Chemistry a turance cikin jami'ar ATBU da ke jihar Bauchi.
Tarihi ya tabbatar da cewa, Farfesa Jauro ya fara aikin karantaswa a shekarar 1997 cikin jami'ar ATBU inda ya zamto Farfesan Ilimi a shekarar 2014.
KARANTA KUMA: Harin Makiyaya ya salwantar da rayukan Mutane 2 a Nasarawa
Farfesa Jauro yayin gwagwarmayar rayuwa ya samu kyautar German Academic Exchange Scholarship (DAAD) da kuma European Association of Organic Geochemists (EAOG) Travel Grant a sjekarar 2005.
Ya kuma kasance mamba na kungiyar Chemical Society of Nigeria (CSN), cibiyar Institute of Chartered Chemists of Nigeria, (MICCON) da kuma Polymer Institute of Nigeria (MPIN).
Sanarwa: Ku ci gaba da kasancewa tare da mu yayin da Shafin Naij.com Hausa ya sauya suna zuwa Legit.ng Hausa
Latsa wannan domin samun sabuwar manhajar labarai ta Legit.ng Hausa a wayarku ta hannu: https://play.google.com/store/apps/details?id=com.naij.hausa
Domin shawara ko bukatar bamu labari, tuntube mu a: labaranhausa@corp.legit.com
Ku biyo cikin shafukan mu na dandalan sada zumunta:
https://facebook.com/legitnghausa
https://twitter.com/legitnghausa