- An zargi shugaban Kwastam, Kwanel Hammed Ali, da nuna fifiko ga ma'ikatan hukumar da suka fito daga yankin arewa
- Wannan zargin ya fito ne daga bakin shugaban Kungiyar wakilan Kwastam na kasa NCMDLCA
- Kungiyar kuma ta yi ikirarin cewa Ali yana mayar da hankali ne wajen tara kudaden shiga ba tare da kulawa da sauran bangarorin inganta aiki ba
Mambobin Kungiyar wakilan Kwastam na kasa sun zargi shugaban hukumar yaki da fasakwabri na kasa Kwastam, Kwanel Hammed Ali (murabus) da fifita jami'ai 'yan yankin arewa wajen karin girma da bayar da mukammai a hukumar kamar yadda This Day ta ruwaito.
A yayin da yake magana a madadin takwarorinsa, shugaban Kungiyar Direktocin Kungiyoyin Wakilan Kwastam 'National Council of Managing Directors of Licensed Customs Agents' (NCMDLCA), Lucky Amiwero ya yi ikirarin cewa shugaban na kwastam yana bayar da fifiko a bangare guda ne wajen karin girma.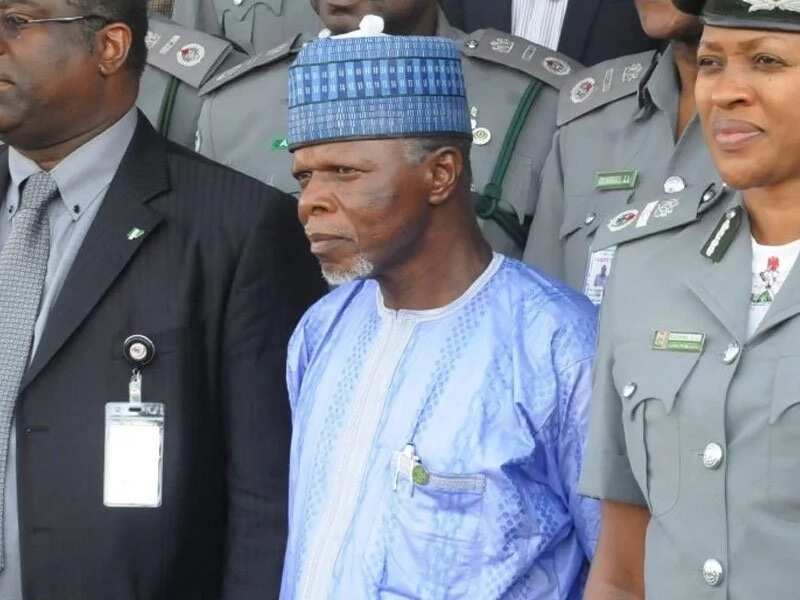 A cikin shekaru uku na shugabancin Ali: "Duk da cewa an samu cigaba wajen karin girma na ma'aikata, sai dai kamar an kafa hukumar ne saboda mutanen arewa. Duk yankin da ka tafi sai ka tarar da 'yan arewa.
DUBA WANNAN: 'Yan sanda sun damke wata budurwa da ke yiwa 'yan achaba fashi a Katsina
"Hakan ba dai-dai bane a ma'aikatan gwamnati. Akwai bukatar a yiwa hukumar Kwastam garambawul saboda a rarraba mukamai ga jami'ai na dukkan sassan Najeriya. Ya kamata a rika bin yadda doka ta tsara wajen rabon mukamai."
Kazalika, Amiwero ya ce shugaban hukumar bai tabukka wani abin azo-a-gani cikin shekaru uku da ya yi yana shugabancin hukumar ba, inda ya ce tsohon jami'in sojan bai kawo canjin da ake bukata a hukumar ba.
A bangarensa, Direkta Janar na Cibiyar Kasuwanci da masan'antu na Legas (LCCI), Muda Yusuf, shima ya ce sabon shugaban ya janyo karin wahalhalu wajen gudanar da kasuwanci.
A cewarsa, Ali ya mayar da hankali ne kawai a bangaren tara kudin shiga ba tare da duba hanyoyin da za'a saukakawa 'yan kasuwa gudanar da harkokinsu ba. Ya kuma ce jami'an hukumar basu da kayayakin aiki na zamani hakan yasa ake samun jinkiri wajen shigo da kayayaki.
Latsa wannan domin samun sabuwar manhajar labarai ta Legit.ng Hausa a wayar ku ta hannu: https://play.google.com/store/apps/details?id=com.naij.hausa&hl=en
Ku biyo mu a shafukanmu na dandalin sada zumunta:
Facebook: https://facebook.com/naijcomhausa
Twitter: https://twitter.com/naijcomhausa
Idan kuna da wata shawara ko bukatar bamu labari,
Tuntube mu a: labaranhausa@corp.legit.ng
Source: Hausa.legit.ng