Lallai kam Hausawa sun yi gaskiya da suka ce idan dai har da ranka, to kana da sauran kallo domin kuwa abubuwan al'ajabi, takaici da ma mamaki a kullum aukuwa suke yi a duniyar nan tamu.
A wannan karon ma wani labari ne muke dauke da shi da ba'a saba ji ko gani ba musamman ma dai a Najeriya na wani gidan rawa a garin Fatakwal din jihar Ribas inda maza ke sana'ar karuwanci.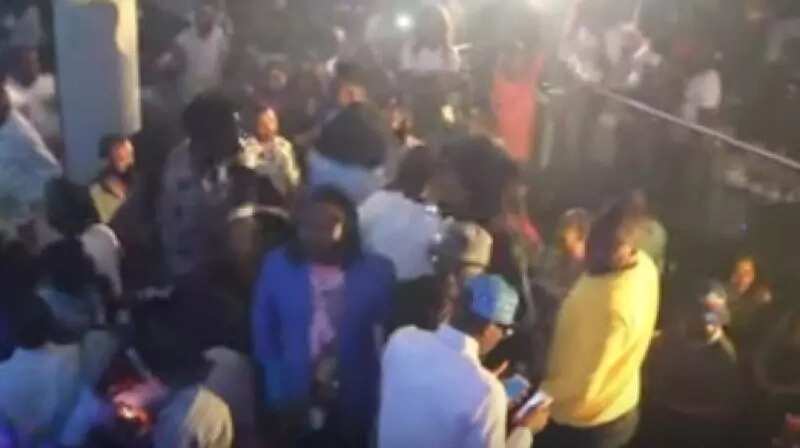 KU KARANTA: Yadda wata mata yankewa mijin ta azzakari
Kamar dai yadda muka sani, a bisa al'ada, mata ne ke sana'ar karuwanci a kasar nan inda lalatattun cikin su kan bar gida su shiga uwa duniya suna bayar da jikin su ga mazaje akan kudade kalilan.
To nan dai ba haka abun yake ba domin kuwa mazane kan yi sana'ar inda mata ke zuwa suna daukar duk wanda suke so ya kwanta da su.
Legit.ng ta samu daga majiyar mu ta Punch wadda ta wallafa labarin cewa mata kan je a gidan rawar ne su dauki dukkan wanda suke so akan farashin Naira dubu 35 zuwa 40.
Wakilan majiyar ta mu da suka yi shigar badda saw suka je a matsayin masu neman mazan sun samu cewa harkoki a wajen suna kankama sosai.
Haka ma mai kula da wajen ta tabbatar mata da cewa mazan da ke yin sana'ar a wajen ta ba su da wata cuta sannan kuma samari ne sharaf.
Lallai kama duniya ta zo karshe!
Latsa wannan domin samun labarai a wayar ku ta hannu: https://play.google.com/store/apps/details?id=com.naij.hausa&hl=en
Ku biyo mu a shafukanmu na dandalin sada zumunta:
Facebook: https://facebook.com/naijcomhausa
Twitter: https://twitter.com/naijcomhausa
Idan kuna da wata shawara ko bukatar bamu labari,
Tuntube mu a: labaranhausa@corp.legit.ng
Source: Hausa.legit.ng