Shahararren dan siyasa, Alhaji Saleh Hassan ya rasu yana da shekaru 83 a duniya.
Hassan Saleh Hassan, babban dan marigayin ya tabbatarwa day an jarida cewa marigayin wanda ya taba shugabantar jam'iyyar National Party of Nigeria (NPN) a jihar Plateau, a jumhuriya na biyu ya rasu a ranar Laraba da yamma a gidansa dake Abuja bayan rashin lafiya.
Marigayin ya kasance cikin matasan yan siyasa a lokacin marigayi Sardaunan Sokoto, Sir Ahmadu Bello sannan yayi aiki a matsayin mataimakin daraktan yakin neman zaben na tsohon shugaban kasa Shehu Shagari a 1983.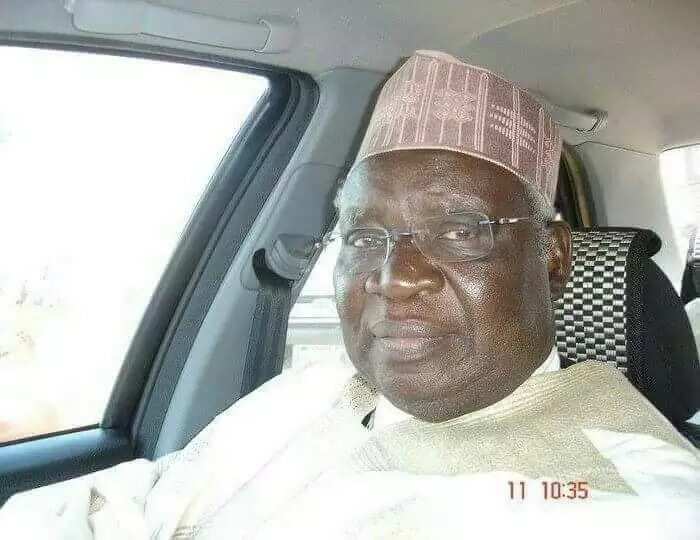 Marigayi Saleh Hassan ya kuma kasance mamba a kungiyar National Republican Convention (NRC), sannan kuma yayi aiki a matsayin daraktan yakin neman zaben marigayi Malam Adamu Ciroma a jumhuriya na uku.
KU KARANTA KUMA: Ekiti: PDP za ta yi zanga-zangan lumana na gama gari
Shi ne ya kafa jam'iyyar Democratic Party of Nigeria (DPN) a lokacin Janar Sani Abacha sannan kuma ya taba takarar shugabancin kasa karkashin jam'iyyar All Nigeria People's Party (ANPP).
Marigayin ya rasu ya bar matan aure hudu, da yara da jikoki da yawa.
Idan ka na da wata shawara ko bukatar ba mu labari, a tuntube mu a labaranhausa@corp.legit.ng
Ku same mu a https://www.facebook.com/naijcomhausa
Ko a http://twitter.com/naijcomhausa
Latsa wannan domin samun sabuwar manhajar labarai ta Legit.ng Hausa a wayar ku ta hannu: https://play.google.com/store/apps/details?id=com.naij.hausa&hl=en
Source: Hausa.legit.ng