Shugaban majalisar malaman Izala na kasa, Sheikh Muhammad Sani Yahaya Jingir ya gudanar da wani babban wa'azi a masallacin Yantaya dake garin Jos a rranar Juma'a da ta gabata.
Babban malamin ya yi nasiha mai shiga jiki akan abunda ya shafi kadaita Allah a gurin bauta, ya karanto ayoyin Al-qur'ani da hadisan Manzan Allah (S.A.W) da suke nuni kan kadaituwar Allah. Kuma suke nunin cewar Allah shi kadai ne, kuma kowa da komai bayinsa ne.
Yahaya Jingir, ya kara da cewar komai da kowa Allah ne Ya halicce su, saboda haka duk wanda ya ce akwai wani abunda za a bautatawa bayan Allah, to kafiri ne.
Da ya juyo ga batun wakar kafirci da wasu 'yan dariku suka yi, Shehun Malamin ya yi Allah wadare da wannan mugun kafirci nasu da ta fito fili, kuma a cewar Shehun Malamin wannan akida ta su da wasu suka baiyana ta, ita ce abunda yake cikin littattafansu kuma shine ya haifar da Darikar dama, amma wai mutum da sunan Musulunci ya zagi Allah, ya ce Ibrahim Kaulaha ya fi Allah.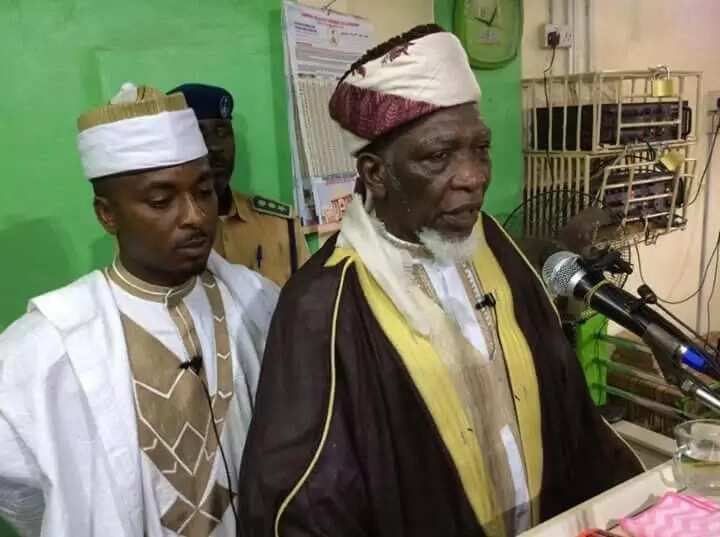 To Ibrahim Kaulaha dai ya mutu, Allah kuma shine Allah ba ya mutuwa, domin mutuwar ma Allah ne ya halicce ta.
KU KARANTA KUMA: Dalillai 5 da kimiyya ta tabbatar na cewa cin naman Alade bashi da kyau bayan Musulunci da ya haramta
Da ya juyo bangaren Shugabanni, Malamin ya kiraye su da babbar murya cewar, "INA KIRAN SHUGABANNI DA SUNAN ALLAH KU DAINA BARIN WASU SUNA ZAGIN ALLAH A NIJERIYA, IBRAHIM KAULAHA (INYASI) BA ALLAH BANE, TUNTUNI YA MUTU".
Kuma Malamin ya ja hankalin dukkan Musulmi da cewar kada su je su sakaka kansu a irin wadannan kazamun akidu ta zagin Allah.
Sannan ya kara da cewa "Allah ka tsare Nijeriya, Allah ya shirye mu, Allah ya tsare mu daga akidun nan marasa kyau, Allah kada ka kama mu kan laifin wasu lalatattun cikin mu, Allah ka taimake mu duniya da lahira, lallai Allah kai mai ikone akan hakan".
Idan ka na da wata shawara ko bukatar ba mu labari, a tuntube mu a labaranhausa@corp.legit.ng
Ku same mu a https://www.facebook.com/naijcomhausa Ko a http://twitter.com/naijcomhausa
Latsa wannan domin samun sabuwar manhajar labarai ta Legit.ng Hausa a wayar ku ta hannu: https://play.google.com/store/apps/details?id=com.naij.hausa&hl=en
Source: Hausa.legit.ng