Shugaban rukunin kamfanonin albarkarun mai da iskar Gas na Oando mai suna Wale Tinubu ya sanar da cewa gwamnatin tarayya a ta hannun hukumar nan dake kula da tsaro da kuma hada hadar kayayyakin sirri watau Securities and Exchange Commission, SEC na bincikar su.
Mista Tinubu dai kamar yadda muka samu ya bayyana hakan ne ga manema labarai lokacin da yake zantawa da su lokacin bikin bude babban ofishin su dake a unguwar Victoria Island, jihar Legas.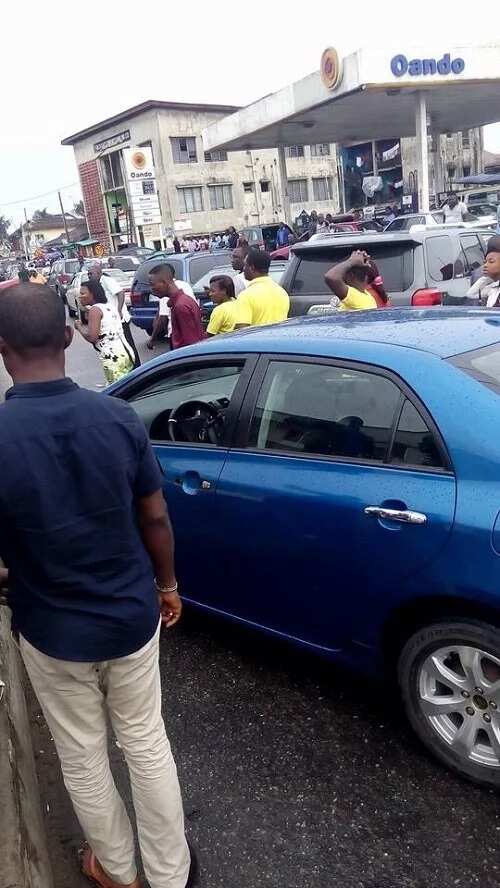 KU KARANTA: Gwamnatin tarayya za ta gina sabuwar matatar mai a Najeriya
Legit.ng ta samu dai cewa kamfanin na Oando ana kyautata zaton na fitaccen dan siyasar nan ne kuma jigo a jam'iyyar APC wata Bola Tinubu.
A wani labarin kuma, Hukumar nan ta gwamnatin tarayya ta musamman dake yaki da msu cin hanci da rashawa ta kasa watau Economic and Financial Crimes Commission (EFCC) shiyyar jihar Gombe dake a arewa maso gabshin kasar nan ta sanar da samun nasarar kwato akalla Naira miliyan 130 a cikin wata 3.
Wannan alkaluma dai sun fito ne daga bakin shugaban hukumar a jihar Johnson Babalola yayin zantawar sa da manema labarai a garin Gombe, babban birnin jihar a ranar Alhamis din da ta gabata.
Idan ka na da wani shawara ko bukatan bamu labari, tuntube mu a labaranhausa@corp.legit.ng Ku ci gaba da bin mu a Facebook: https://www.facebook.com/naijcomhausa da
Kuma Tuwita: http://twitter.com/naijcomhausa
KU LATSA: Sabuwar hanyar karanta labarain Legit.ng HAUSA
https://play.google.com/store/apps/details?id=com.naij.hausa&hl=en
Source: Hausa.legit.ng