- Yan sanda sun kama wata uwa 'yar shekara 60 da 'ya'yan ta 2
- An kama su ne da laifin satar mutane
- Jami'an 'yan sandan Najeriya shiyyar jihar Legas ne suka kama su
Jami'an 'yan sandan Najeriya shiyyar jihar Legas sun sanar da samun nasarar cafke wasu gawurtattun masu satar mutane a cikin kwaryar garin na Legas.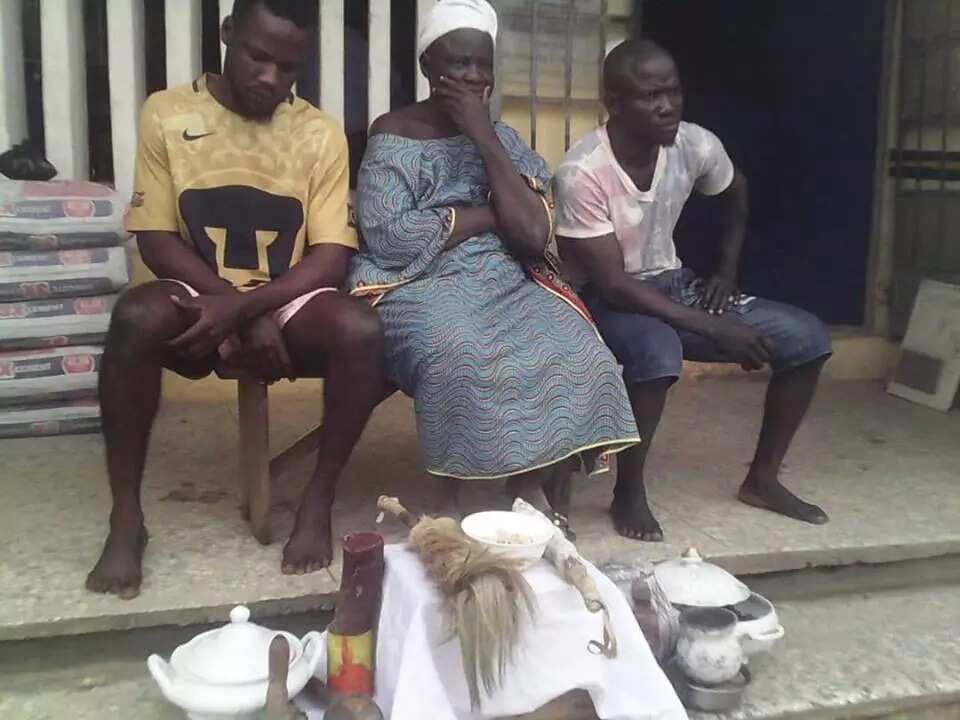 KU KARANTA: 'Yan majalisar tarayya sun daga ranar dawowar su
Kamar yadda muka samu, wadanda aka kama din sun hada ne da wata tsohuwa mai shekara 60 a duniya mai suna Aminat Karimu Ajibola da 'ya'yan ta biyu Akeem Bashir mai shekara 32 da Ojo Solomon 26.
Legit.ng ta samu cewa runduna ta musamman ta shirin ko-ta-kwana watau Rapid Response Squad unit sune suka sanar da hakan a cikin wata sanarwar manema labarai da suka fitar dauke da sa hannun jami'in hulda da jama'ar ta CSP Chike Oti.
A wani labarin kuma, Hukumar nan ta gwamnatin tarayya dake yaki da masu safarar mutane da muzgunawa yara kanana da mata ta National Agency for the Prohibition of Trafficking in Persons, NAPTIP tace ta samu nasarar cafke wani malamin addinin kirista da laifin yin zina da 'yan mata.
Hukumar ta ce babban malamin wanda yake da shekaru 46 a duniya sun kama shi ne a garin Abuja babban birnin tarayya tare da kuma wasu mutanen su biyu.
Latsa wannan domin samun labarai a wayar ku ta hannu: https://play.google.com/store/apps/details?id=com.naij.hausa&hl=en
Ku biyo mu a shafukanmu na dandalin sada zumunta:
Facebook: https://facebook.com/naijcomhausa
Twitter: https://twitter.com/naijcomhausa
Idan kuna da wata shawara ko bukatar bamu labari,
Tuntube mu a: labaranhausa@corp.legit.ng
Source: Hausa.legit.ng