- Sai an jarraba akan san na kwarai in ji masu iya magana
- Idan aka zo batun sinadarin da ke gina jikin dan'adam to babu shakka ana bukatar sinadarin da ake ce masa (nutrient) a turance, to hakika Aya cike ta ke da wannan sinadarin.
Aya kamar yadda sunanta yake da Hausa tana da cikin abubuwan da suke da tarihin shukuwa a tsohuwar daular kasar masar, tun a lokacin ana amfani da ita domin magance wasu cututtukan.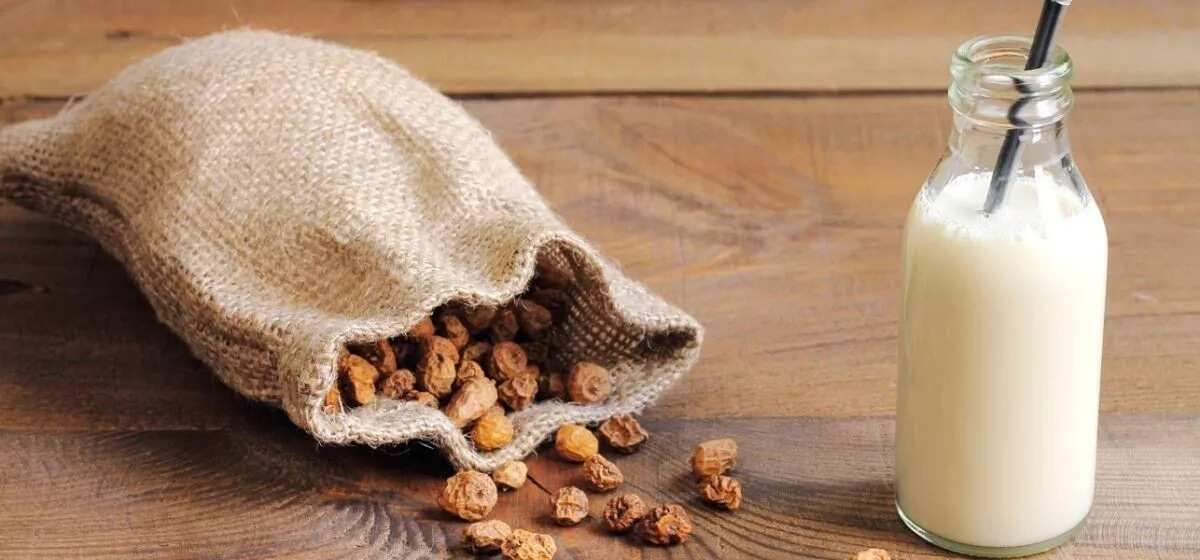 Cututtukan da akan yi amfani da Aya wajen magancewa akwai irinsu ciwon zuciya ko kumburin zuciyar.
Aya tana da dandano mai gardi kuma ta yi kama da kwakwa amma sau tari ta kan dan fi kwakwa zaki.
Tana dauke da sinadaran da suke taimakawa wajen gyara jiki, irisnsu magnesium da calcium da kuma iron.
Tana samarwa da jiki sinadarin habaka jiki na Protein da kuma samar da lafiyayen kitse mara illa ga jiki.
Tana kunshe da sinadarin vitamin B wanda ya ke amfanar da fata da gashi musamman na mata, sannan tana gyara farata suyi shar gami da santsi.
KU KARANTA: Ikon Allah: Yaro dan baiwa da ya rayu shi kadai a wani hadarin Jirgin sama
Aya tana da amfani musamman wajen kara karfin garkuwar jiki, ta hanyar yawan amfani da ita, za'a gano cewa kusan ba'a kananan rashin lafiya haka siddan.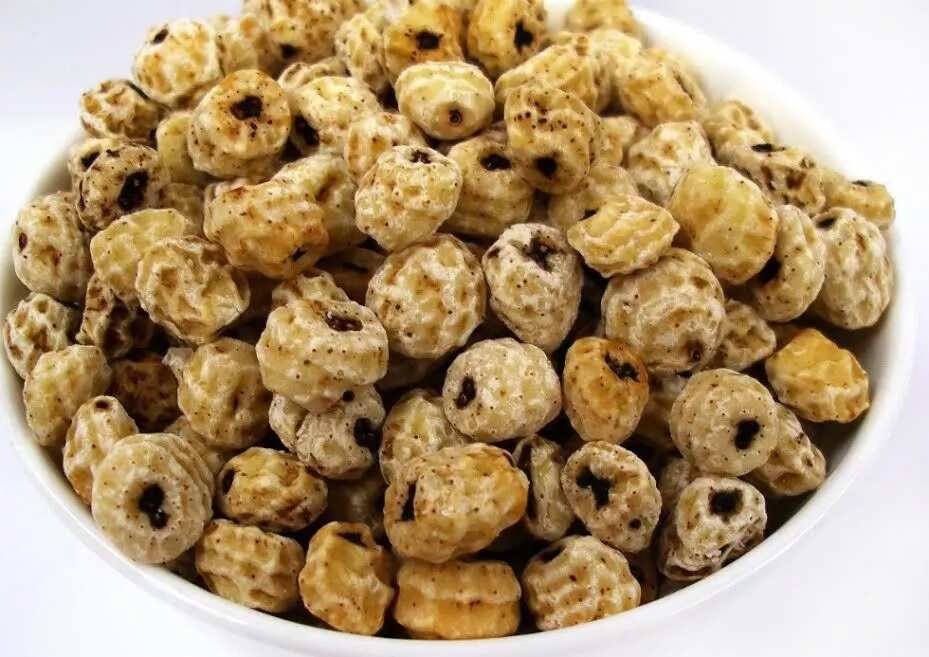 Wannan aba tana inganta yanayin da mutum ke ciki, tana tsawaita kuruciya, gami da karfafa yanayin gudanar jinni, sannan tana kara kuzari na zahiri da na boye (Kuzarin 'ya'ya Maza).
Haka kuma tana da amfani ga sha'anin da ya shafi ciki da hanji, tana dauke da sinadarin da ke hana cushewar ciki da kuma kumburi.
Har ila yau tana taimakawa wajen rage sinadarin kitse mai illa (kwalestaral) cikin jini.
Duk mai cin wannan aba zai tserar da lafiyarsa da kuruciyarsa musamman bangaren mu'amalar aure da kuma kyawun fata matsawar ana cin Aya kullum.
Latsawannandominsamunsabuwarmanhajarlabarai ta Legit.ng Hausa a wayarku ta hannu:
https://play.google.com/store/apps/details?id=com.naij.hausa&hl=en
Ku biyo mu a shafukanmunadandalinsadazumunta:
Facebook: https://facebook.com/naijcomhausa
Twitter: https://twitter.com/naijcomhausa
Idankuna da watashawarakobukatarbamulabari, Tuntube mu a: labaranhausa@corp.legit.ng
Source: Hausa.legit.ng