Babban malamin nan na Dariqa Sheikh dahiru usman Bauchi yayi kira ga gwamnatin shugaban kasa Muhammadu Buhari da a zauna akan ta zauna domin ta tattauna game da Shugaban kungiyar shi'a El-zakzaky.
A cewarsa ya kamata a samu mafita domin a sake shi ya je ya nema lafiya, idan har gwamnati tayi haka to lallai babu shakka za'a kara samun zaman lafiya a kasar.
Shehin malamin yaci gaba da cewa kin sakin El-zakzaky wata jarabawace da Allah zai jarabci wannan kasar da ita, saboda shugaban shi'an malamine na addinin musulunci, sannan kuma cewa tsare shi ba tare da wata hujja na nuna alaman ya na da laifi ba to lallai Allah zaiyi fishi da wannan kasar.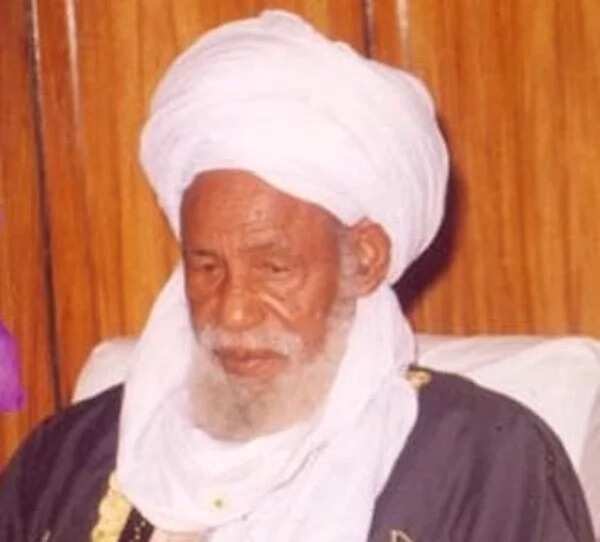 Majiyarmu ta Muryarhausa24.com ta tattaro cewa Dahiru Bauchi ya kammala da bayanansa fadin malamai dai sune magadan annabawa idan aka muzguna masu to babu shakka za'a fuskanci fushin Allah, kuma ita fushin Allah babu Dan baruwana kowa da kowa zata shafa.
KU KARANTA KUMA: El-Zakzaky: Sojoji a shirye suke dasu fuskanci 'yan shi'a, idan har basu daina zanga-zangar tayar da rikici ba
Daga karshe ya ba gwamnati shawara data saki El-zakzaky a nema masa lafiya a kasar waje.
A baya Legit.ng ta ruwaito cewa hukumar Sojojin Najeriya tace Sojoji a shirye suke a birnin tarayya da fuskantar kungiyar 'yan Shi'a masu cigaba da gudanar da zanga-zangar tayar da hankali a birnin tarayya akan tsare shugabansu Sheikh Ibrahim El-Zakzaky.
Kwamandan guards Brigade, Brigadier-Janar Umar Tama Musa, ya bayyana haka a wurin bude gasar motsa jini ta sojojin a birnin tarayya.
Idan ka na da wata shawara ko bukatar ba mu labari, a tuntube mu a labaranhausa@corp.legit.ng
Ku same mu a https://www.facebook.com/naijcomhausa Ko a http://twitter.com/naijcomhausa
Latsa wannan domin samun sabuwar manhajar labarai ta Legit.ng Hausa a wayar ku ta hannu: https://play.google.com/store/apps/details?id=com.naij.hausa&hl=en
Source: Hausa.legit.ng