Jami'an hukumar nan ta gwamnatin tarayya dake yaki da safarar mutane zuwa kasashen ketare watau National Agency for the Prohibition of Trafficking in Persons, watau NAPTIP a takaice sun sanar da samun nasarar cafke wasu mutane biyu da laifin safarar 'yan mata zuwa karuwanci a Saudiyya.
Mutanen biyu wadanda dukkan su daraktoci ne na wani kamfanin jigilar mahajjata ne a garin Abuja masu suna Ibrahim Wali da kuma Nasiru Jubril a zarge su ne da kai 'yan mata daga Arewa har su 96 Saudiyya amma har yanzu basu dado da su ba.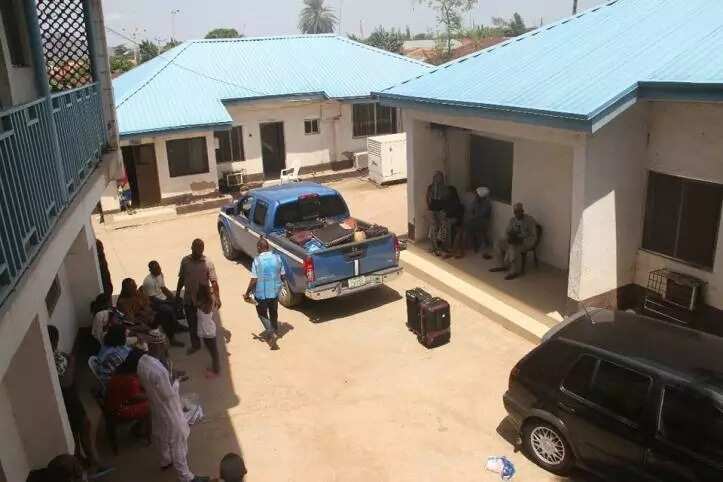 KU KARANTA: Nasarori 3 da Buhari ya samu a mulkin sa
Legit.ng ta samu cewa hukumar ta NAPTIP kawo yanzu dai ta bayyana cewa wadanda take zargin sun bayar da hadin kai wajen bincike kuma da zarar sun kammala za su mika su ga hukumar da ta dace domin daukar mataki.
A wani labarin kuma, Kwamandan hukumar rundunar nan dake yake da safara tare kuma da shan miyagun kwayoyi ta tarayyar Najeriya watau National Dr*g Law Enforcement Agency, NDLEA a jihar Ondo mai suna Muhammad Sokoto ya sanar da samun nasarar bankado gonar wiwi mai girman eka 11,000.
Kamar dai yadda muka samu, Kwamandan rundunar a jihar ta Ondo dake shiyyar kudu maso yammacin Najeriya ya kuma ce tuni dai hukumar ta lalata wannan gonar a tsakanin shekara ta 2015 zuwa 2018.
Idan ka na da wani shawara ko bukatan bamu labari, tuntube mu a labaranhausa@corp.legit.ng Ku ci gaba da bin mu a Facebook: https://www.facebook.com/naijcomhausa da
Kuma Tuwita: http://twitter.com/naijcomhausa
KU LATSA: Sabuwar hanyar karanta labarain Legit.ng HAUSA
https://play.google.com/store/apps/details?id=com.naij.hausa&hl=en
Source: Hausa.legit.ng