Kungiyar matasa ta wasanni a tarayyar Najeriya watau Youth Sports Federation of Nigeria (YSFON) reshen jihar Filato ta bayyana cewa ya zama wajibi fa ga shugaban kasar Najeriya Muhammadu Buhari ya sake tsayawa takara a 2019.
Kungiyar da ta yi magana a ta bakin shugaban ta Idris Salihu Kwando ya bayyana cewa inda har ana so dukkan ayyukan alherin da shugaban kasar ya soma aiwatarwa su fara haifar da da mai ido to fa dole ne sai ya kara shafe shekaru hudu yana mulkin.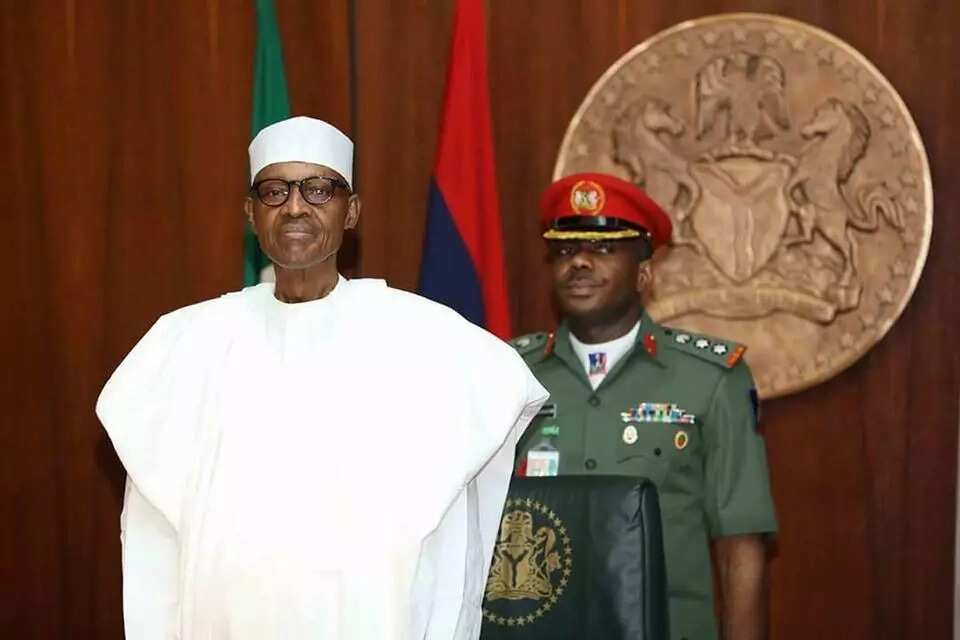 KU KARANTA: Za'a fara kera motoci masu anfani da iskar gas a Najeriya
Legit.ng ta samu cewa haka zalika Idris Salihu Kwando ya kara da cewa kawo yanzu dai tuni har tsare-tsaren da gwamnatin ta fara shinfidawa sun fara fitowa fili don haka bai kamata ba a ce kawai shugaba Buhari din ya sauka daga mulki bayan karewar wa'adin sa na farko.
A wani labarin kuma, Kafar sadarwar zamani ta Tuwita ta shiga hargitsi tun jiya bayan da wata ma'abociya anfani da kafar mai suna Oke Omurhohwo (@stalyf) ta saka wata kazar karfi ta Naira dubu 20 ga duk wanda ya ayyana aiki daya tak da shugaba Buhari ya fara tun da farko ya kuma kammala tun hawan sa mulki.
Wannan kazar karfin dai da aka saka ta jefa masoya shugaba Muhammadu Buhari din cikin halin dimuwa inda har yanzu aka kasa samun mutun daya da ya samu nasarar lashe gasar.
Idan ka na da wani shawara ko bukatan bamu labari, tuntube mu a labaranhausa@corp.legit.ng Ku ci gaba da bin mu a Facebook: https://www.facebook.com/naijcomhausa da
Kuma Tuwita: http://twitter.com/naijcomhausa
KU LATSA: Sabuwar hanyar karanta labarain Legit.ng HAUSA
https://play.google.com/store/apps/details?id=com.naij.hausa&hl=en
Source: Hausa.legit.ng