- Yayi hira da jaridar New York times ne ta Amurka, inda yace duniya dole ta yi hobbasa kan hana samun sabon Hitler a yankin gabas ta tsakiya
- Ya kuma ce ba wai don samun mulki ya kame duk Yarimomin kasar ba, wai ddon sun saci dala biliyan 100 ne
- Iran bata tanka masa ba, amma dai an san tana taimakawa mayakan shi'a a kasashe da suka yi wa Saudiyyar qawanya, daga gabas da kuddu da ma arewa.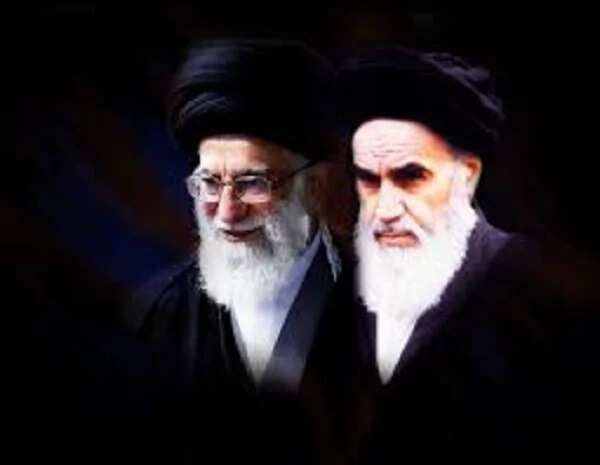 Tun rasuwar Khomeini na Iran, limami mai karfin fada a ji tsakaniin mabiya Shia a duniya, ba'a sake samun limami a kasar ta Iran irinsa ba, shi dai Khamenei bashi da karsashi da kalamai, bai kuma fiye tunzura jama'a ba kamar tsohon.
Sai ai ya iya hada tuggu da makarkashiya ta kokarin yi wa Saudiyya kawanya, da ma hada kungiyoyi masu makamai a kasashe daban-daban na duniya, domin kore mulkin 'dagutanci' na dimokuradiyya wanda suka kira mulkin zalunci, da dora irin nasu na Islama wanda zasu yi shariar musulunci, karkashin jikokin annabi.
Wannan yana bakantawa Saudiyya, kasa da ke mulkin Sunnawa na duniya, kuma take rike da manyan masallatan Makka da Madina, kuma suke bin tsarin gado na mulukiyya karkashin sharia ta Islama. Iran na kira da a tumbuke su.
Musamman ganin cewa su sarakunan Saudiyya ba ahlul baiti bane, su kuwa limaman Farisar, jikokin annabi ne, wadanda suka gujewa mulkin su Mu'awiya. In dai limami yasa bakin rawani a Iran, to jikan annabi ne, kuma a cewar su, yana da gadon shugabancin duniyar musulmi, kamar yadda Paparomomi keyi wa kirista. In kuma limamin yasa farin rawani, to malami ne kawai.
DUBA WANNAN: Kai ba barazana bane ga Buhari Elrufai ke cewa Atiku
Rigimar kasar Saudiyya da Iran ta faro tun 1979 bayan juyin juya hali a kasar Iran waddda ta kafa sabuwar daular Islama ta shi'anci, karkashin limaman, kuma har yanzu taki-ci-taki-cinyewa.
A cewar Muhammad bin Salman dai, limaman na Iran din, kamar suna so su maida yankin gabas ta tsakiya wani dandalin zub da jinane kamar yaddda Hitler yayi, a yakin duniya na 2, kuma yayi kira da duniya kadda ta bari hakan ya faru.
Latsa wannan domin samun sabuwar manhajar labarai ta Legit.ng Hausa a wayar ku ta hannu: https://play.google.com/store/apps/details?id=com.naij.hausa&hl=en
Ku biyo mu a shafukanmu na dandalin sada zumunta:
Facebook: https://facebook.com/naijcomhausa
Twitter: https://twitter.com/naijcomhausa
Idan kuna da wata shawara ko bukatar bamu labari,
Tuntube mu a: labaranhausa@corp.legit.ng
Source: Hausa.legit.ng