Kudirin dokar hana daukan mutane aiki a hukumomi da ma'aikatun gwamnatin tarayya saboda yawan shekarunsu ya wuce karatu na biyu a majalisar dokokin tarayya.
Dan majalisa Sergius Ogun (APC, Ogun) da Babajimi Benson (APC, Legas) ne suka gabatar da kudirin mai taken "Bill for an Act to Eradicate the Age Discrimination against Job seekers in Federal Government Agencies; and for Related Matters (HB. 1502)" a gaban majalisar.
A jawabinsa, Ogun ya ce dokar za ta tabbatar da cewa babu wani dan Najeriya da za a tauye masa hakkin samun aikin yi a hukumomin da ma'aikatun gwamnati saboda shekarunsa.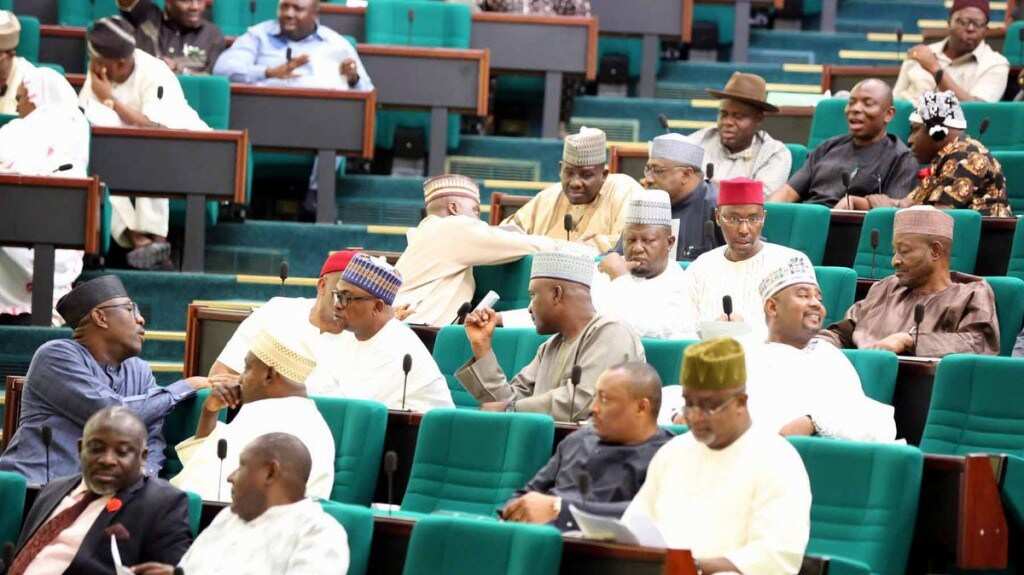 DUBA WANNAN: Gwamnan Najeriya ya karaya, ya ce Allah ne kadai zai iya da Najeriya
Ya ce dokar zai fara aiki ne a hukumomi da ma'aikatun gwamnatin tarayya kuma ana sa ran kamfanoni da ma'aikatu masu zaman kansu za su kwaikwayi gwamnatin wajen daukan ma'aikata ba tare da la'akari da shekarunsu ba muddin za su iya aikin da ake bukata.
Ya koka kan yadda yajin aiki na hukumar ma'aikatan jami'o'in Najeriya ASUU ke kawo cikas ga dalibai wanda hakan ke sanya su shafe shekaru masu yawa a makarantu kafin su kammala wanda hakan yasa akwai bukatar yin dokar.
Sai dai Idris Ahmed (APC, Plateau) ya bayyana cewa akwai bukatar da dokar kayyade shekarun daukan aikin a wasu hukumomi kamar dan sanda, soji da makamantansu saboda irin wadannan ayyukan na bukatar karfi da kuruciya.
Kakakin majalisar, Yakubu Dogara ya amince da kudirin dokar ta wuce karatu na biyu.
Muhimmiyar sanarwa: Shafin NAIJ.com Hausa ya koma LEGIT.ng Hausa. Mun gode da kasancewarku tare da mu.
Latsa wannan domin samun sabuwar manhajar labarai ta Legit.ng Hausa a wayar ku ta hannu: : https://play.google.com/store/apps/details?id=com.naij.hausa&hl=en
Ku biyo mu a shafukanmu na dandalin sada zumunta:
Facebook: https://facebook.com/legitnghausa
Twitter: https://twitter.com/legitnghausa
Idan kuna da wata shawara ko bukatar bamu labari,
Tuntube mu a: labaranhausa@corp.legit.ng
Source: Hausa.legit.ng