Za ku ji cewa wasu'yan siyasa biyu tsaffin manema takararar kujerar gwamna karkashin inuwa ta jam'iyyar PDP a jihar Benuwe sun raba gari da ita tare da sauya shekar su zuwa jam'iyyar APC kamar yadda shafin jaridar The Nation ya ruwaito.
'Yan siyasar biyu da suka nemi takara kujerar gwamnatin jihar a shekarar 2015 da ta gabata sun hadar da; Dakta Tehemen Tarzoor da kuma Dakta Stephen Hwande.
Rahotanni sun bayyana cewa, kafin wannan sauyin shekar ta su, akwai wani manemin takarar gwamnan jihar, Dakta Ali Egba da ya sauya sheka zuwa jam'iyya mai ci ta APC.
Wannan rahoto ya bayyana ne da sanadin wani tsohon Ministan Neja Delta kuma jigo na jam'iyyar APC a jihar Benuwe, Sam Ode, inda ya shaidawa manema labarai na jaridar ta The Nation a ranar Talatar da ta gabata.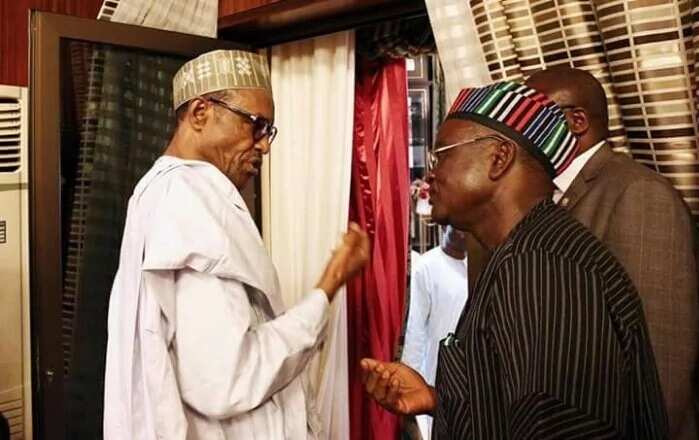 Mista Ode ya kausasa harshensa kan masu sukar shugaban kasa Muhammadu Buhari da zargin hannunsa cikin kashe-kashe da zubar jinin al'umma dake aukuwa a jihar, inda ya ce tsananin kishin kasar nan dake zuciyar sa ba zai bari ya aikata makamancin wannan lamari ba.
KARANTA KUMA: Ka da ku zabi Sakarai a matsayin Gwamna - Aregbesola ga Al'ummar jihar Osun
Ya kara da cewa, a halin yanzu jam'iyyar reshen jihar na ci gaba da samun karfafuwa tun bayan da gwamnan jihar, Samuel Ortom, ya sauya sheka zuwa jam'iyyar adawa ta PDP yayin da guguwar sauyin sheka tayi zamanin ta wasu lokuta kadan da suka gabata.
Jaridar Legit.ng ta kuma ruwaito cewa, jam'iyyar APC reshen jihar Benuwe na daya daga cikin jihohihin da suka juya baya kan aiwatar da zaben 'yar tinke yayin gudanar da zaben fidda gwani na jam'iyyar.
Latsa wannan domin samun sabuwar manhajar labarai ta Legit.ng Hausa a wayar ku ta hannu: https://play.google.com/store/apps/details?id=com.naij.hausa&hl=en
Domin shawara ko bamu labari, a tuntube mu a: labaranhausa@corp.legit.ng
Ku duba shafukanmu na dandalin sada zumunta a:
https://business.facebook.com/pg/naijcomhausa
https://twitter.com/naijcomhausa
Source: Hausa.legit.ng