A yayin da guguwar siyasa ke ci gaba da kadawa dukkan fadin kasar nan sakamakon karatowar zaben 2019, gwamnan jihar Osun, Rauf Aregbesola, ya shawarci al'ummar jiharsa kan dan takarar da ya kamata su zaba a matsayin gwamna da zai jagorance su.
A ranar Talatar da ta gabata ne gwamna Aregbesola ya gargadi al'ummar jiharsa ta Osun akan kada su kuskura su kyale mai ilimi a madadin sakarai wajen zaben gwamnan jihar domin kuwa akwai nauyin da rataya a wuyan jam'iyyar APC na ceto jihar daga barazana ta nakasun ci gaba.
Kamar yadda shafin jaridar The Punch ya ruwaito, gwamnan ya bayyana hakan ne yayin yawon shawagi na neman goyon bayan al'ummar jihar ga dan takararsa na jam'iyyar APC, Alhaji Gboyela Oyetola.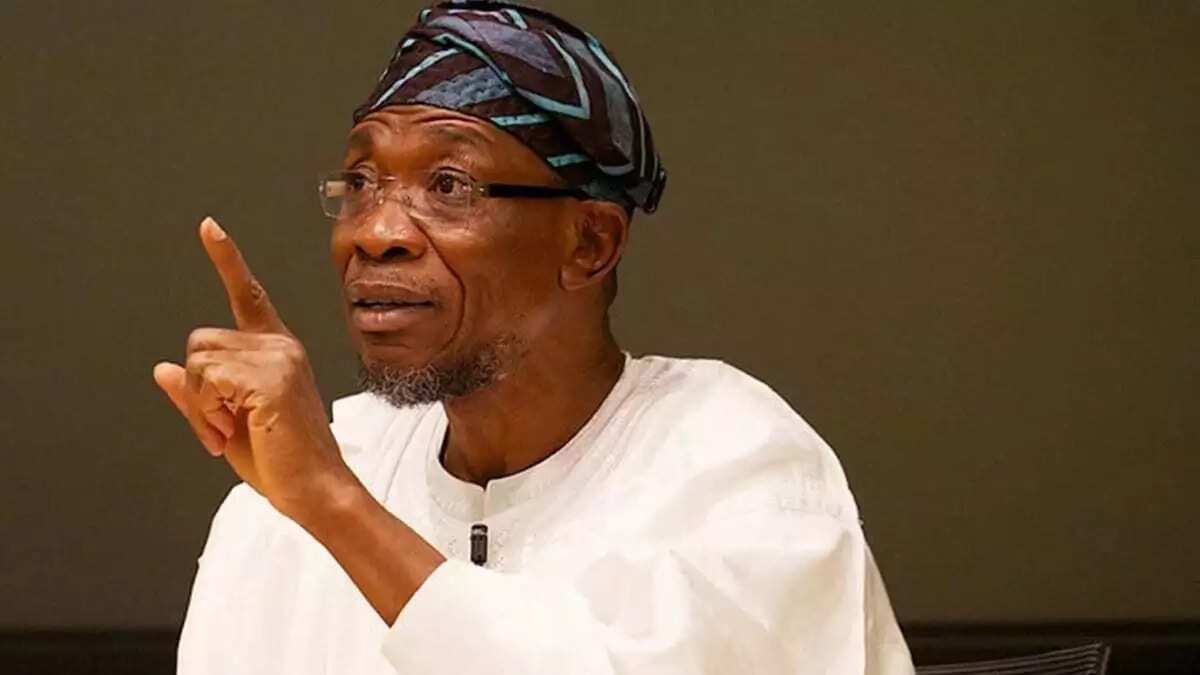 A yayin gabatowar zaben gwamnan jihar da za a gudanar a ranar 22 ga watan Satumba, gwamna Aregbesola na kara kaimi wajen fadakar da al'ummar jihar kan zaben jagora mai ingataccen ilimi a yayin da yake ci gaba da nemawa dan takarar sa wurin shiga a zukatan al'ummar jihar.
KARANTA KUMA: Abinda ya sanya na sauya sheka tare da Kwankwaso zuwa jam'iyyar APC - Sanata Bello
Kazalika gwamna Aregbesola ya shawarci al'ummar jihar akan bude idanu kada wani sakaran dan takara mai hankoron kujerar gwamnatin jihar ya hure masu kunnuwa da karairayi gami da alkawurra na shaci fadi domin cimma manufarsa ta soyuwar zuciya.
Ya kara da cewa, kada su kuskure wajen zaben dan takara da zai warware duk wani munzali na ci gaba da jihar ta kai a halin yanzu.
Legit.ng ta fahimci cewa, ana ci gaba da baza adawa tsakanin gwamna Aregbesola da kuma dan takarar kujerar gwamnatin jihar na jam'iyyar PDP, Sanata Ademola Adeleke, inda makonni kadan da suka gabata ya kalubalanci gwamnan akan rashin biyan ma'aikatansa albashi har na sama da watanni 30 kamar yadda jaridar The Sun ta ruwaito.
Latsa wannan domin samun sabuwar manhajar labarai ta Legit.ng Hausa a wayar ku ta hannu: https://play.google.com/store/apps/details?id=com.naij.hausa&hl=en
Domin shawara ko bamu labari, a tuntube mu a: labaranhausa@corp.legit.ng
Ku duba shafukanmu na dandalin sada zumunta a:
https://business.facebook.com/pg/naijcomhausa
https://twitter.com/naijcomhausa
Source: Hausa.legit.ng