- 'Yan takara 47 sun yi wa uwar jam'iyyar APC tawaye a jihar Shugaban kasa
- Sunce ba su yadda ayi anfani da tsarin deliget ba wajen zaben fitar da gwani
- Sun ce su suna bayan Shugaba Buhari
Wata sabuwar wutar rikicin siyasar cikin gida a jam'iyya mai mulki a jihar Shugaban kasa ta Katsina na shirin tasowa bayan da wata kungiya ta 'yan takarkari 47 suka suka fito sukayi fatali da tsarin anfani da deliget wajen zaben fitar da gwani da jam'iyyar tace za ta bi.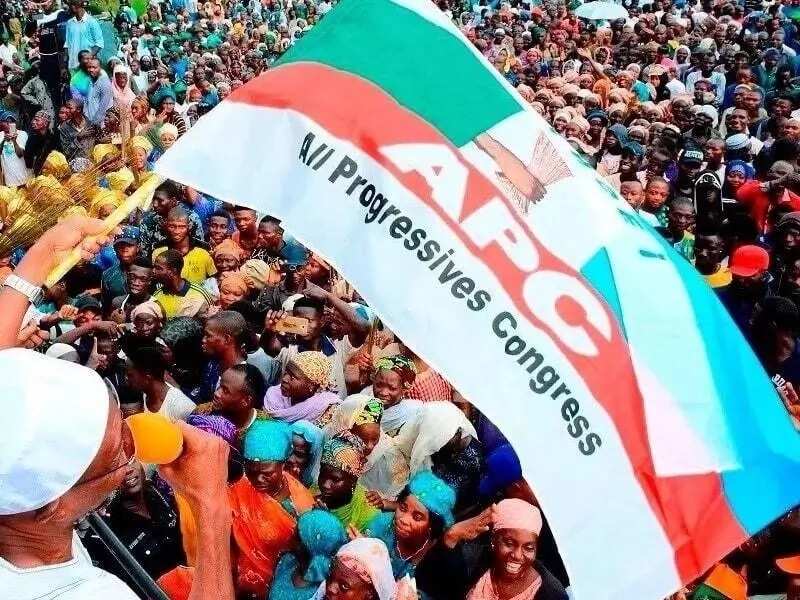 KU KARANTA: Sabuwar matsala ta kunno kai a jam'iyyar APC ta jihar Sokoto
Wannan dai na kunshe ne a cikin wata sanarwar bayan taro dauke da sa hannun shugaban 'yan kungiyar yan takarar a madadin sauran mambobin kungiyar Alhaji Abubakar Samaila jim kadan bayan kammala ganawar sirri da sukayi.
Legit.ng ta samu cewa a cikin takardar bayan taron, yan kungiyar sun ce su sam basu yadda da bin wannan tsarin ba kuma su suna tare da matsayar uwar jam'iyyar ta kasa da kuma shugaban kasa wajen bin tsarin kato-bayan-kato wajen yin zaben.
Takardar bayan taron ta cigaba da cewa suna da amannar cewa idan har aka be tsarin yin anfani da deliget to lallai ba za ayi masu adalci ba don haka basu cikin wannan tsarin ko kadan.
A wani labarin kuma, Shugaban majalisar dattijan Najeriya kuma tsohon gwamnan jihar Kwara, Sanata Abubakar Bukola Saraki ya yi ikirarin cewa jam'iyyar All Progressives Congress, APC, da Buhari suna bala'in tsoron ya samu tikitin takarar shugaban kasa a jam'iyyar PDP na zaben 2019 mai zuwa.
Haka zalika fitaccen dan siyasar ya kuma ce yana kalubalantar jam'iyyar ya zuwa wata muhawarar keke-da-keke akan abubuwan da suka shafi kasar da al'ummar cikin ta.
Latsa wannan domin samun labarai a wayar ku ta hannu: https://play.google.com/store/apps/details?id=com.naij.hausa&hl=en
Ku biyo mu a shafukanmu na dandalin sada zumunta:
Facebook: https://facebook.com/naijcomhausa
Twitter: https://twitter.com/naijcomhausa
Idan kuna da wata shawara ko bukatar bamu labari,
Tuntube mu a: labaranhausa@corp.legit.ng
Source: Hausa.legit.ng