Wata babbar kotun tarayya dake Lagas, a ranar Juma'a, 7 ga watan Satumba ta dage sauraron shari'an hadimin tsohon shugaban kasa Jonathan, Waripmo-Owen Dudafar, wadda ke fuskantar tuhuma na zabar naira biliyan 1.7.
Dudafar, wadda ke fuskantar tuhuma tare da tsohon manajan bankin Heritage, Joseph Iweujo, ya ki amsa laifinsa akan tuhumar zamba da hukumar yaki da cin hanci da rashawa ke yi masa.
An zarge su da hada kai wajen lamushe naira biliyan 1.7 wadda suka san cewa ya fito daga haramtaciyyar hanya.
A farkon dawowa shari'an, dan sandan EFCC, Mista Rotimi Oyedepo, ya tuhumar wadda ake zargi na farko wanda ya kuma kasance shaida na farko wajen kare kansa.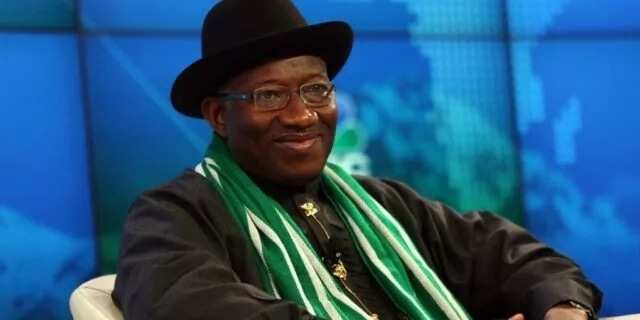 An tunatar da Dudafar cewa yana kan rantsuwa har yanzu sannan Oyedepo ya fara taambayarsa, cewa :"a jawabinka, kace baka taba yin kwangila da gwamnatin jihar Bayelsa ba?
"Ka sanya hannu a dukkanin fegin jawabanka, nayi daidai?"
KU KARANTA KUMA: 2019: Ina neman kujerar Buhari ne domin na hada kan Najeriya - Saraki
Shaidan ya amsa da "ban taba yin kwangila kai tsaye da su ba. Na sanya hannu, amma wasu ba kalamaina bane. An alakanta su ne dani sannan aka bukaci na sanya hannu."
Kamfanin dillancin labaran Najeriya ta tuna cewa ana zargin Dudafar da janye kudin ta asusun bankuna daban-daban a bankin Heritage da sunan wasu kamfanoni.
EFCC na tuhumarsu da karkatar da naira biliyan 1.7 ga kawunan su ta hanyar kamfanonin Sea Gate Property Development and Investment Ltd., Avalon Global Property Development Ltd., da kuma Ebiwise Resources.
Hukumar EFCC tayi zargin cewa sun amshi kudaden ne a shekarar 2016 ta hannun kamfanonin Pluto Property and Investment Ltd., Rotato Interlink Services Ltd., De Jakes Fast Food Restaurant Ltd., da kuma Ibejige Services Ltd.
Latsa wannan domin samun labarai a wayar ku ta hannu: https://play.google.com/store/apps/details?id=com.naij.hausa&hl=en
Ku biyo mu a shafukanmu na dandalin sada zumunta:
Facebook: https://facebook.com/naijcomhausa
Twitter: https://twitter.com/naijcomhausa
Idan kuna da wata shawara ko bukatar bamu labari, tuntube mu a: labaranhausa@corp.legit.ng
Source: Hausa.legit.ng