Shugabar kasar Jamus, Angela Merkel, ta iso Najeriya. Shugaba Muhammadu Buhari ya karbi bakuncinta a fadar shugaban kasa ta Aso Rock yau Juma'a, 31 ga watan Agusta, 2018.
Angela Merkel ta isa fadar shugaban kasa misalin karfe 10 na safe
Jami'an kasar Jamus da suka takawa Merkel baya sun gana da ministan kasuwanci da masana'antu, Ikechukwu Enelamah; da jakadan Najeriya zuwa Jamus, Yusuf Tuggar.
Kungiyar cibiyar kasuwanci, masana'antu, ma'adinai da aikin noma na Najeriya wato Nigerian Association of Chambers of Commerce, Industry, Mines & Agriculture (NACCIMA) sunyi yarjejeniyar kasuwanci kungiyar kasuwancin kasar Jamus.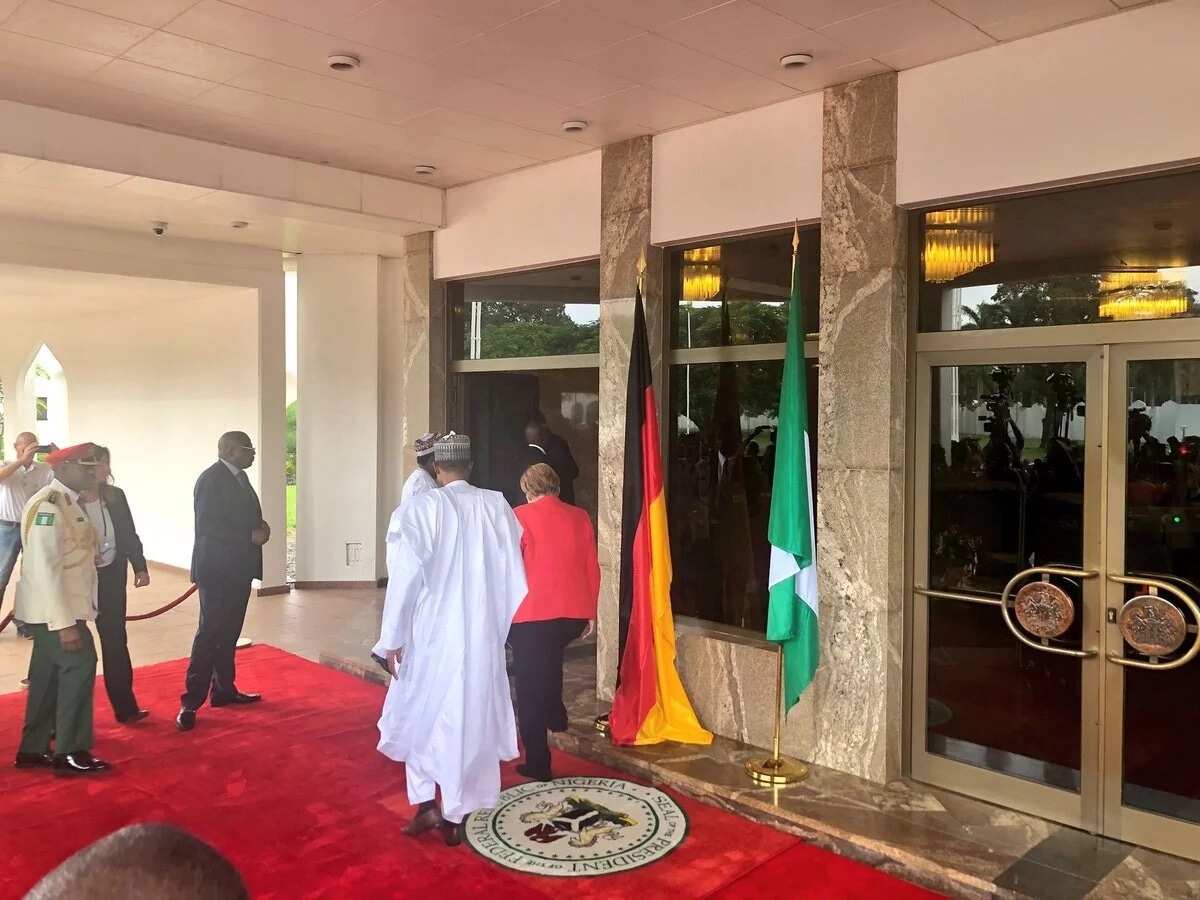 Zamu kawo muku cikkaken rahoton..
Source: Hausa.legit.ng