Kamar yadda shafin jaridar The Punch ya ruwaito mun samu rahoton cewa, jam'iyyar adawa ta PDP ta yada Gora kan shugaban kasa Muhammadu Buhari da kuma jam'iyyar sa ta APC da cewa, za su sha mamakin sakamakon zaben 2019.
Jam'iyyar ta kuma gargadi shugaban kasa, hukumar zabe ta kasa watau INEC da kuma hukumomin tsaro akan kauracewa duk wani nau'i na magudi ko rashin gaskiya a yayin gudanar da zaben 2019.
Jam'iyyar ta adawa ta kuma bayyana cewa, al'ummar Najeriya sun dukufa wajen ganin sauyin shugabanci a zaben 2019, da ya sanya ba za su lamunci duk wani nau'i na magudin zabe gami da rashin adalci ba.
A yayin ganawar sa da manema labarai na jaridar The Punch, shugaban jam'iyyar na kasa, Prince Uche Secondus ya bayyana cewa, wadanda ba su da masaniya ta siyasa na ci gaba da yaudarar shugaba Buhari akan kawo ma sa kyakkyawan sakamako na zaben 2019.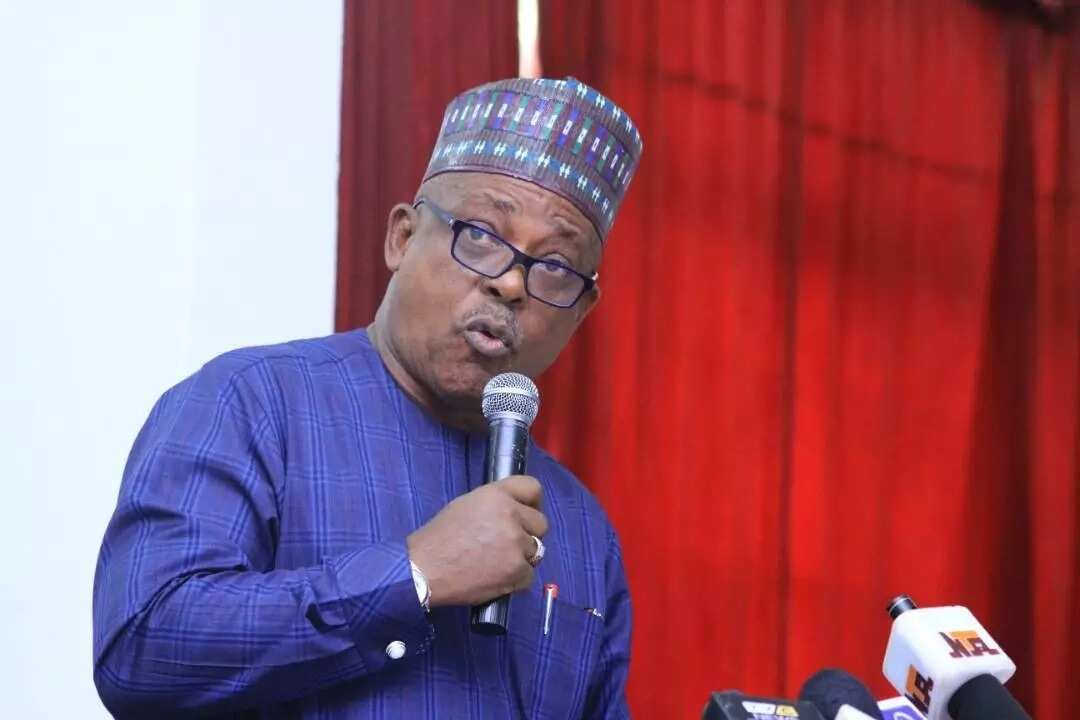 Ya ci gaba da cewa, shugaba Buhari da jam'iyyar sa ta APC za su girgiza kan yadda al'ummar kasar nan za su juya ma su baya a yayin zaben sakamakon matsanancin marmari na ganin bayan shugabancin sa da bai tsinana komai a kasar nan ba.
Shugaban jam'iyyar ya kuma kalubalanci shugaba Buhari kan gazawar sa ta taka wata rawar gani a bangaren tattalin arziki, samar da aikin yi da a yanzu har ta kai ga yana cika baki gami da bugun kirjin samun nasara a yayi babban zaben na kasa.
KARANTA KUMA: Shugaba Buhari ya nufi Abuja bayan kammala hutun sa na Sallah a garin Daura
Legit.ng ta ruwaito cewa, a jiya Juma'a shugaban kasa Muhammadu Buhari, ya bugi kirji tare da cika baki da cewar jam'iyyar sa ta APC za ta yi nasara a zaben 2019 sakamakon nasarar da ta yi a zabukan maye gurbi da aka gudanar cikin jihohin Kogi, Bauchi da kuma Katsina.
A yayin mayar da martani dangane da wannan bugun gaba na shugaban kasa, wani tsohon dan majalisar wakilai, Dakta Junaidu Muhammad, ya bayyana cewa shugaba Buhari ba ya da wata hujja ko ta sisin kobo a matsayin babbar madogara ta furucin sa.
Latsa wannan domin samun sabuwar manhajar labarai ta Legit.ng Hausa a wayar ku ta hannu: https://play.google.com/store/apps/details?id=com.naij.hausa&hl=en
Domin shawara ko buƙatar bamu labari, tuntuɓe mu a: labaranhausa@corp.legit.ng
Ku leƙa shafukanmu na dandalin sada zumunta a:
https://business.facebook.com/naijcomhausa
https://twitter.com/naijcomhausa
Source: Hausa.legit.ng