Tsananin neman kujerar shugabanci tsakanin 'yan gani kashe ni na shugaban kasa Muhammadu Buhari a majalisar wakilai ya janyo barazana ta rikici da rashin hadin kan mambobin jam'iyyar APC kamar yadda jaridar The Punch ta bayyana.
Binciken da aka gudanar a ranar Larabar da ta gabata ya bayyana cewa, rikicin yana gudana ne tsakanin shugaba na Majalisar, Mista Femi Gbajabiamila, shugaban kungiyar hadin kan masoya Buhari, Mista Abdulmumin Jibrin da kuma wani dan Majalisa na jihar Sakkwato, Mista Musa Sarkin-Ada.
Rahotanni sun bayyana cewa, Sarkin-Ada yana jagorantar wata kungiya ta daban ta 'yan gani kashe ni na shugaba Buhari, inda dukkanin su ke da akida ta tabbatar da nasarar sa a zaben 2019.
Sai dai jaridar The Punch ta fahimci cewa, ana zargin Mista Femi kan kalubalantar rashin muhimmancin sauran kungiyoyin jam'iyyar wanda hadin kansu baki daya zai kara kaimi wajen tabbatar da samun nasara ta shugaba Buhari.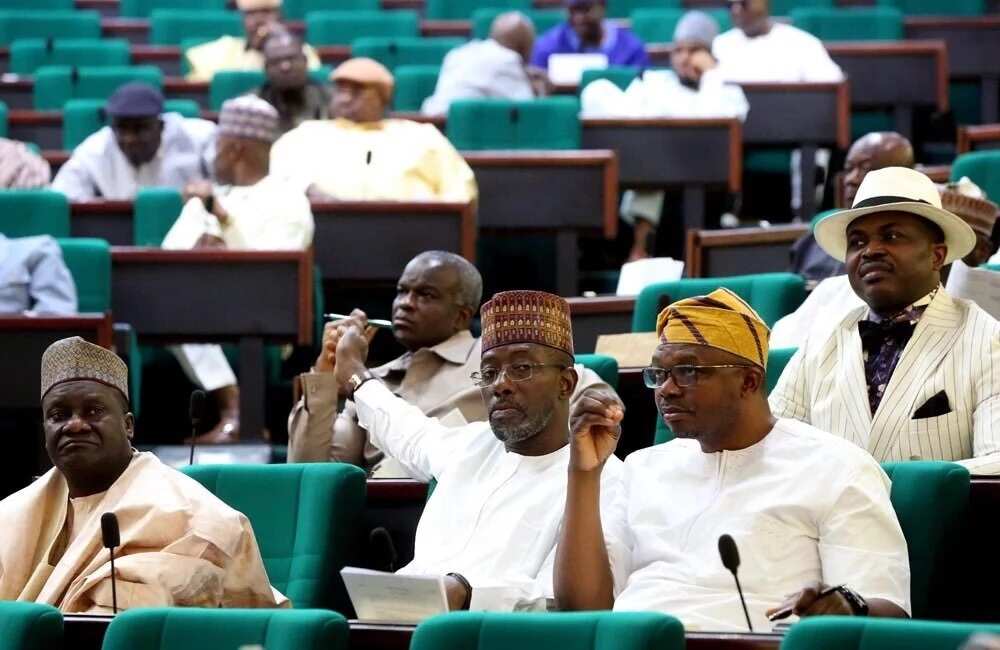 A wani bangaren kuma, Honorabul Jibrin na zargin Mista Femi da kalubalantar sauran kungiyoyi da manufa ta sa ta karan kansa ta cimma burin sa na samun kujerar kakakin majalisar.
Mista Abdulmumin na kuma tantama gami da shakku na hadin kan jiga-jigan jam'iyyar APC karkashin jagorancin Gbajabiamila.
KARANTA KUMA: Shugaba Buhari ya yi Ganawar sirri da wasu Jiga-Jigai 3 na Najeriya
Ya na kuma zargin Gbajabiamila da son kai wajen gayyatar 'yan tsirarin mambobi na jam'iyyar da kuma shugaban ta na kasa, Mista Adams Oshiomhole wajen gudanar da tarukan na tsakar dare a karo daban-daban.
Kazalika, Mista Jibrin yayi ikirarin manufar Gbajabiala da kulle-kullen tuggu na tsige kakakin majalisar, Mista Yakubu Dogara, domin cin gajiyar kujerar sa.
Latsa wannan domin samun sabuwar manhajar labarai ta Legit.ng Hausa a wayar ku ta hannu: https://play.google.com/store/apps/details?id=com.naij.hausa&hl=en
Domin shawara ko buƙatar bamu labari, tuntuɓe mu a: labaranhausa@corp.legit.ng
Ku leƙa shafukanmu na dandalin sada zumunta a:
https://business.facebook.com/naijcomhausa
https://twitter.com/naijcomhausa
Source: Hausa.legit.ng