Kasa da sa'o'i 24 bayan babban jam'iyyar adawa, Peoples Democratic Party (PDP), da sauran jam'iyyun siyasa 34 sun kullaa yarjejeniyar fahimta don kwace mulki daga jam'iyyar APC mai mulki, wasu jaam'iyyu a jerin PDP sun nisanta kansu daga jam'iyyar Maja.
A ranar Litinin, jam'iyyun siyasa 39 sun kulla yarjejeniya domin fitar dad an takara guda a zaben 2019.
Jam'iyyun siyasar karkashin jam'iyyar Coalition of Unity Political Parties (CUPP) sun yanke shawarar shiga rantsuwa da mutanen Najeriya ta hanyar fara aiki a yayin mahawara.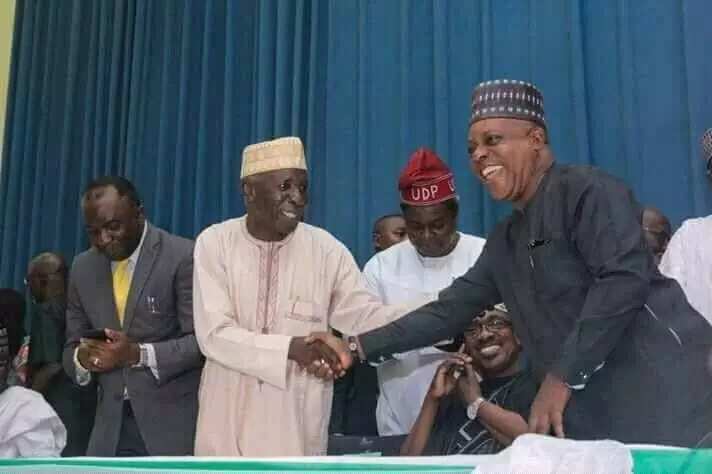 Sai dai a jiya wasu jam'iyyun siyasa ciki harda People's Democratic Movement (PDM) da Accord Party (AP) sun nisanta kansu daga sabuwar jam'iyyar Maja da PDP ta kafa, tare da zargin cewa mazambata ne a jerin domin su yaudarin yan Najeriya.
KU KARANTA KUMA: Jakadar Najeriya ta kasar Sao Tome and Principe ta rasu
A yanzu haka jam'iyyun siyasa 20 da suka balle karkashin Coalition for Progressives Political Parties (CPPP) sun kafa kungiya domin marawa shugaban kasa Muhammadu Buhari a zabe mai zuwa.
A cewar jam'iyyun sun shirya domin a tafi da su wajen kafa sabuwar Najeriya mai inganci.
Idan ka na da wata shawara ko bukatar ba mu labari, a tuntube mu a labaranhausa@corp.legit.ng
Ku same mu a https://www.facebook.com/naijcomhausa
Ko a http://twitter.com/naijcomhausa
Latsa wannan domin samun sabuwar manhajar labarai ta Legit.ng Hausa a wayar ku ta hannu: https://play.google.com/store/apps/details?id=com.naij.hausa&hl=en
Source: Hausa.legit.ng