Wani jigo a jam'iyyar APC, Prince Tony Momoh ya ce duk irin adawar da tsohon shugaban kasa Olusegun Obasanjo ya keyi don ganin ya tsige Muhammadu Buhari daga mulki a 2019, cinma burinsa ba abu bane mai sauki.
A zantawar da ya yi da Daily Independent, Momoh kuma ya ce akwai yiwuwar wasu masa kada kuri'a su samu rudani wajen zabe saboda yadda sunan jami'iyyar da Obasanjo ya kafa ADC tayi kamanceceniya da APC.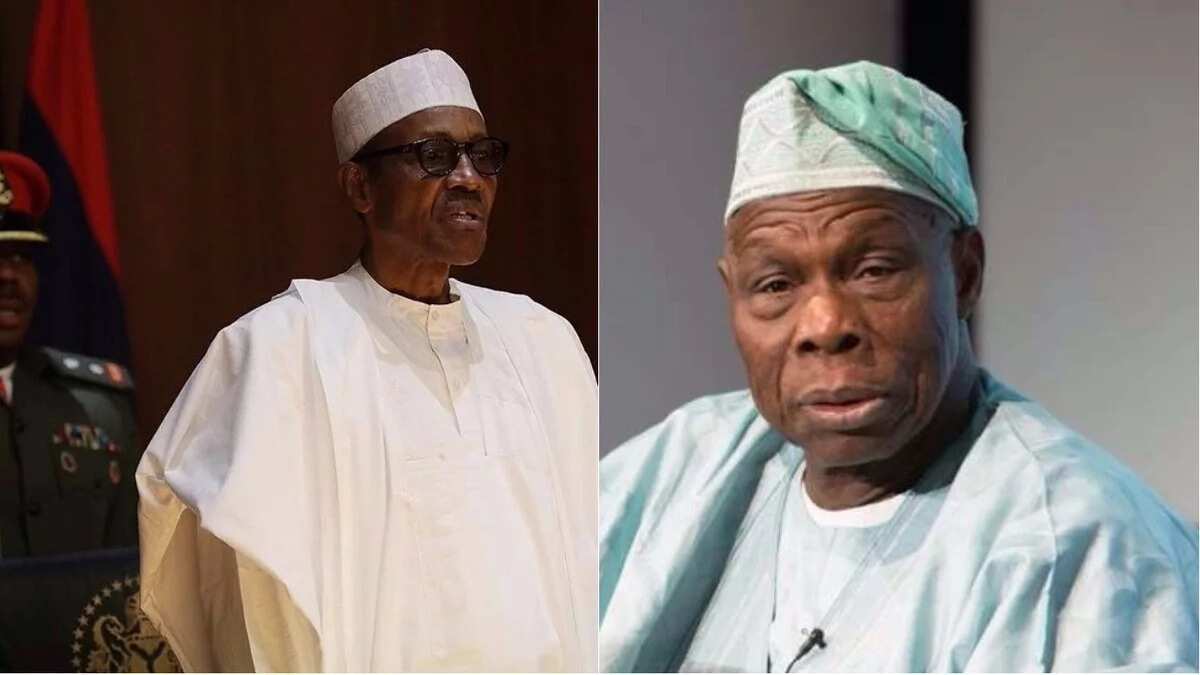 Kungiyar taron dangin da Obasanjo ya kafa Coalition of Nigerian Movement ne ta rikide ta kafa jam'iyyar ADC.
KU KARANTA: An damke shi bayan ya yi sata a asibiti amma kofa taki budewa
Da ya ke tsokaci kan yunkurin da Obasanjo ya keyi wajen hambarar da gwamnatin shugaba Muhammadu Buhari a 2019, tsohon ministan sadarwan ya ce Obasanjo mutum ne da ya yi imani da demokradiyya saboda hakan ba zaiyi yunkurin juyin mulkin soja ba.
"Obasanjo ba zai tsoma hannun sa cikin yunkurin juyin mulkin soja ba kuma ba wata juyin mulkin da yan Najeriya suka kyamata da tayi nasara. Saboda haka, wane hanya Obasanjo zai be don ya hambare Buhari don ya dora wani a kujerar? Zai iya umurtar Yarabawa, Yan arewa, yan kudu maso gabas da kudu maso kudu su kauracewa jefa wa Buhari kuri'a ne?
"APC na da banbanci da ADC kuma bana tsamanin za su firgita jam'iyyar mu. Kowa yana da tawagar sa. Kana tunanin mambobin APC zasu shiga ADC ne? Dukkan jam'iyoyin suna da tambarinsu wanda kuma sun banbanta da juna," inji shi.
A wata rahoton da Legit.ng ta kawo muku a baya, tsohon shugaban Najeriya Cif Olusegun Obasanjo ya ce jam'iyyar APC ta dauki yan Najeriya a matsayin wawaye ne saboda bata tabuka musu aikin komai ba.
Latsa wannan domin samun sabuwar manhajar labarai ta Legit.ng Hausa a wayar ku ta hannu: https://play.google.com/store/apps/details?id=com.naij.hausa&hl=en
Ku biyo mu a shafukanmu na dandalin sada zumunta:
Facebook: https://facebook.com/naijcomhausa
Twitter: https://twitter.com/naijcomhausa
Idan kuna da wata shawara ko bukatar bamu labari,
Tuntube mu a: labaranhausa@corp.legit.ng
Source: Hausa.legit.ng