- Sanata Shehu ya nuna cewa wasu Gwamnatoci na kokarin cin bashin da ya fi karfin su
- Shehu Sani yace idan har mutum ya karbi bashin da ya fi karfin biyan sa ya zama Bawa
- Fitaccen Sanatan yace masu iko za su bar Talakawa da bashi su bar iyakar su da kudi
A cikin karshen makon nan ne Sanatan kasar nan Shehu Sani yayi magana a shafin sada zumunta na yanar gizo game da aron kudin da Jihar Kaduna tayi yunkurin yi amma Majalisar Dattawa ta taka masa burki.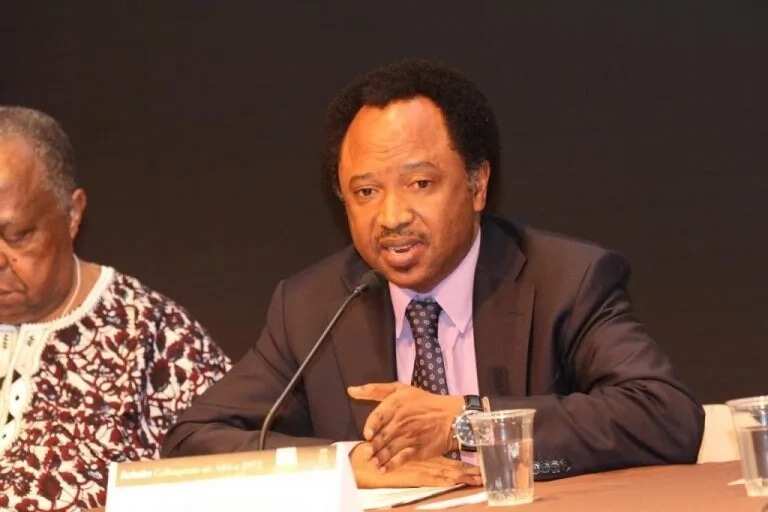 Sanatan wanda shi ne Shugaban Kwamitin karbar bashi a Majalisar Dattawan kasar ya bayyana cewa idan mutum ya ci bashin da zai iya biya to ya zama 'Dan kasuwa amma idan mutum ga ci bashin da ya fi karfin sa to ya zama Bawa.
KU KARANTA: Wani Hadimin Buhari ya kira 'Yan Najeriya dabbobi
Shehu Sani yayin da yake magana cikin azanci da salo a kwanan nana ya nuna cewa Gwamnatoci za su bar wa Talakawa gadon bashin da su ka ci amma kuma 'ya 'yan su za su gaji manyan gidaje da dukiya daga gare su bayan sun mutu.
Shi dai Sanatan ya nuna cewa ana nema ayi amfani da al'umma ne a jinginar da su kurum a karbi bashi. A cewar sa masu madafan iko su na kokarin tara dukiya ne domin iyalin su su more yayin da Talakawa kuma su ke can hannu Rabbana.
Idan ka na da wata shawara ko bukatar ba mu labari, a tuntube mu a labaranhausa@corp.legit.ng
Ku same mu a https://www.facebook.com/naijcomhausa
Ko a http://twitter.com/naijcomhausa
Latsa wannan domin samun sabuwar manhajar labarai ta Legit.ng Hausa a wayar ku ta hannu: https://play.google.com/store/apps/details?id=com.naij.hausa&hl=en
Source: Hausa.legit.ng