Bayan dogon zama tare da raba dare da aka yi ta yi a tsakanin masu ruwa da tsaki a harkar, kwamitin dake duba da raba albarkatun kasa ga dukkan sassan mulki na kasar watau Federation Account and Allocation Committee (FAAC) ya raba akalla Naira biliyan 647.4 na watan Maris.
Wadannan kudaken kamar yadda muka samu an raba su ne ga Gwamnatocin tarayya, jihohi da kananan hukumomi a matsayin kason su na watan Fabrerun da ya gabata kamar dai yadda aka saba.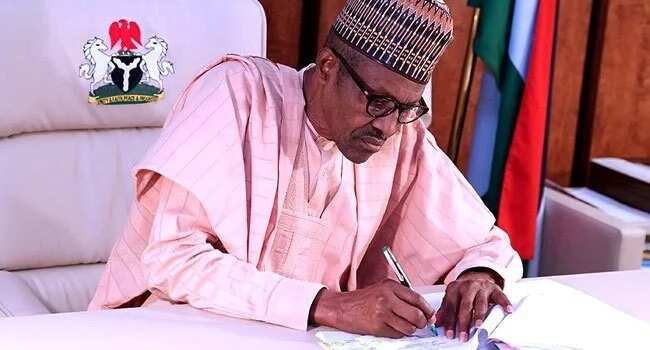 KU KARANTA: Abu 5 da ya kamata ku sani gane da dogarin Buhari
Legit.ng ta samu cewa kuma an bukaci dukkan hukumomin da ke da alhakin tattara wa kasa kudaden shiga da su sake zama domin dai-daita alkaluman du da suka bayar wadanda suka sha ban-ban a baya.
A wani labarin kuma, Hukumar nan da ke yaki da masu yi wa tattalin arzikin kasa zagon kasa ta gwamnatin tarayya watau Economic and Financial Crimes Commission, EFCC a turance ta damke wani dan kasar Sin watau China mai suna Li Yanping da makudan kudaden da suka kai Dalar Amurka dubu 300 yana kokarin arcewa da su ya bar kasar.
Sai dai kamar yadda muka samu tuni har hukumar ta EFCC ta gurfanar da shi a gaban wata babbar kotu dake zaman ta a garin Legas inda aka tuhume shi da laifin yin safarar haramtattun kudaden kasar waje.
Idan ka na da wani shawara ko bukatan bamu labari, tuntube mu a labaranhausa@corp.legit.ng Ku ci gaba da bin mu a Facebook: https://www.facebook.com/naijcomhausa da
Kuma Tuwita: http://twitter.com/naijcomhausa
KU LATSA: Sabuwar hanyar karanta labarain Legit.ng HAUSA
https://play.google.com/store/apps/details?id=com.naij.hausa&hl=en
Source: Hausa.legit.ng