Labarin da muke samu na tabbatar mana da cewa babban bankin Najeriya na Central Bank of Nigeria (CBN) a turance mallakin gwamnatin tarayya kuma a karkashin jagorancin shugaba Muhammadu Buhari yayi sassauci ga masu shigowa da wasu kayayyaki 36 daga kasashen waje.
Shugaban kungiyar mansu samar da kayayyakin masarufi ta kasar nan watau Manufacturers Association of Nigeria (MAN), Frank Udemba-Jacobs ne ya bayyana hakan a yayin tattaunawar sa da manema labarai a garin Legas a taron su na shekara-shekara.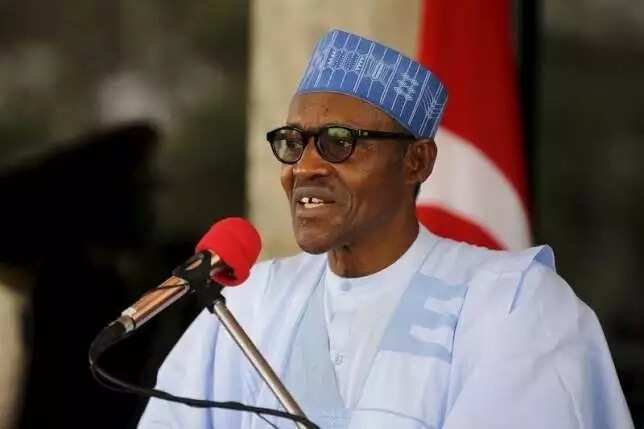 KU KARANTA: Miliyoyin 'yan Najeriya za su dawo APC - Muhammadu Buhari
Legit.ng dai ta samu cewa a shekarar 2015 jim kadan bayan zama shugaban kasar Najeriya, shugaba Muhammadu Buhari ta hannun babban bankin Najeriya ya sanya haramcin samun kudaden waje ga 'yan kasuwa domin siyo wasu kayayyakin da suka kai 41.
A wani labarin kuma, Wata kungiya da ba ta gwamnati ba da kuma ke rajin kare muradun tsaftatacciyar siyasa watau Unity and Peace Initiative for the Survival of the Society (UPISS) a turance ta bayyana wasikar da Obasanjo ya aikawa Buhari inda yace kada ya nemi tazarce a matsayin tarnaki ga siyasa.
Kungiyar dai ta bayyana a cikin wata sanarwar manema labarai da ta fitar cewa neman sake tsayawa takara ga shugaba Muhammadu Buhari 'yancin sa ne da kundin tsarin mulki ya bashi kuma kokarin hana shi hakan ba siyasa bace.
Idan ka na da wani shawara ko bukatan bamu labari, tuntube mu a labaranhausa@corp.legit.ng Ku ci gaba da bin mu a Facebook: https://www.facebook.com/naijcomhausa da
Kuma Tuwita: http://twitter.com/naijcomhausa
KU LATSA: Sabuwar hanyar karanta labarain Legit.ng HAUSA
Source: Hausa.legit.ng