Tsohon shugaban kasan Najeriya Olusegun Obasanjo, ya bayyana cewa ciwon suga wanda ba sa kula da shan hanyoyin warkar da ita kadai yake kashewa.
Obasanjo ya bayyana hakan ne a ranar Jumma'ar da ta gabata, yayin da ya jagoranci daruruwan mutane wajen yin tattaki domin wayar da kawunan al'umma akan cutar da kuma hanyar magance ta.
Wannan tattaki da kungiyar ciwon suga (Diabetes Association of Nigeria, DAN) reshen Kudu Masa Yamma ta shirya tare da hadin gwiwar laburaren Obasanjo (Olusegun Obasanjo Presidential Library, OOPL), domin tunawa da ranar ciwon suga ta duniya a shekarar 2017.
An gudanar da tattakin na kilomita 2 a wasu daga cikin manyan hanyoyin birnin Abeokuta, inda wasu jiga-jigan gwamnatin jihar ta Ogun suka halarta tare da tsohon shugaban kasar.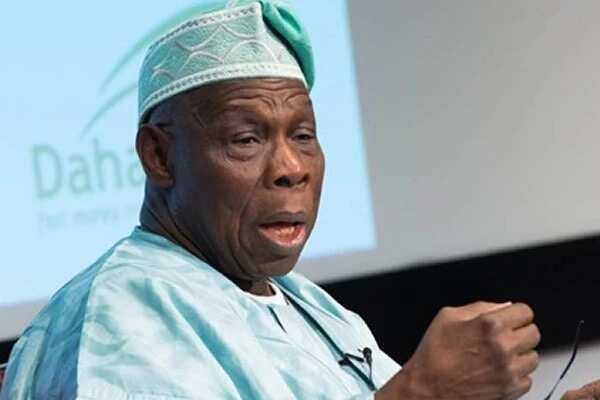 Obasanjo yake cewa, duk mutumin da yake da ciwon suga kuma yana kula da kan shi to kuwa zai gano cutar ba ta ajali ba ce.
Tsohon shugaban kasar ya kuma yi korafi akan matasan kasar wanda amfi akasarin su ba sa motsa jiki, ya ce duba da la'akari akan yadda rayuwarsa da kuma shekarun sa da suka ja amma har yanzu da karfin sa.
KARANTA KUMA: Malaman addini ke ƙarfafawa 'yan siyasa rashawa da satar kudin gwamnati - Ambode
Ya ke cewa, "ciwon suga ba cutar ajali ba ce. Tun shekaru sama da 30 da suka gabata an gano ina da ciwon suga amma duk da hakan kullum karfi na karuwa yake."
"Abinda ake bukata shine kulawa da ciwon suga. Wasu mutane sun ce ai ba ta magani amma za a iya kulawa da cutar ba tare da tagayyara ba."
"An gano Hedimasatan makarantar yan da ciwon suga tun yana shekara 50 a duniya, amma sai da ya kai shekara 85 sannan ya bar duniya, to lallai kuwa ya kokarta wajen kiyayewa da bayar da kulawa ga cutar."
Obasanjo ya shawarci masu ciwon suga da su kula da lafiyar su ƙarfafa wajen cima mai kyau da inganci, domin kuwa ababen kiyayewa ga mai cutar sune abinci, motsa jiki da kuma shan magungunan da suka dace.
LATSA WANNAN: https://play.google.com/store/apps/details?id=com.naij.hausa&hl=en
Domin shawara ko bukatar bamu labari, tuntube mu a: labaranhausa@corp.legit.ng
Ku duba shafukanmu na dandalin sada zumunta a:
https://facebook.com/naijcomhausa
https://twitter.com/naijcomhausa
Source: Hausa.legit.ng